There have been amazingly fast developments in technologies today. These developments are having an impact on many industries such as finance, marketing, automobile, and online sports betting and gaming as well.
The impact of technology on sports betting is significant enough to modernize the way of betting on sports by connecting gamblers all over the world under the same platforms. Punters can take part in sports betting and can watch live matches and make their decisions at the same time thanks to technology.
It has become easier for every punter to participate in sports betting online with just one touch on a mobile phone this is unbelievable as compared to where technology was just 50 years ago and now the world is being evolved in every aspect with the power of fast-improving technology.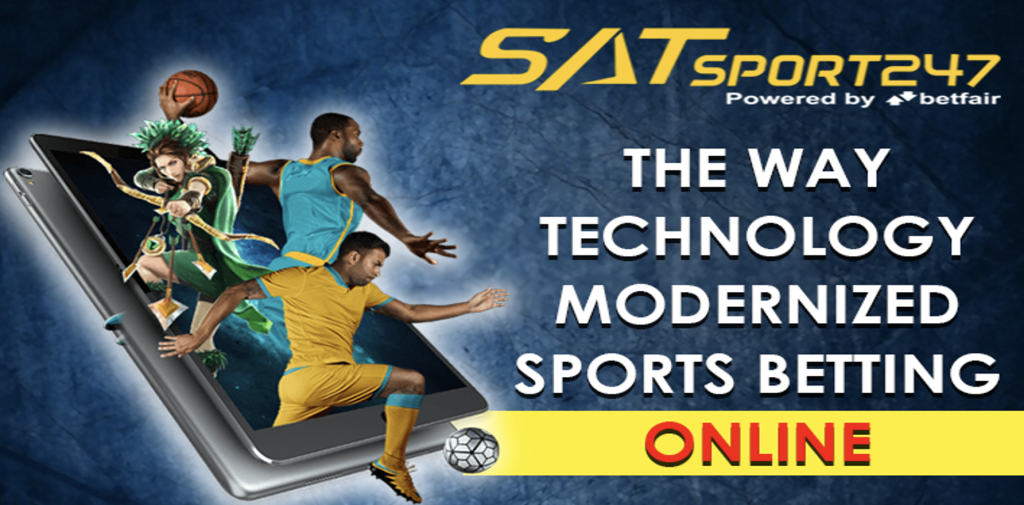 History of online sports betting
Online sports betting started around 1996, the very first website was Every Game online casino. Betting online becomes popular and many new companies were formed to enter the market competition. The way sports betting online gradually changing with the new technology being invented with time.
As technology brings comport and makes life easier for everyone it is making the entertainment industry like online betting easily possible in a number of ways and platforms available, all these things were unimaginable in the past.
At the end of the century, the launch of the 1st online betting made an important development in the sports betting industry. In 2000 the company Betfair started. Betfair provided customers with peer-to-peer betting, so players can place bets between themselves.
Later in 2002 live betting was introduced to the market for the first time. Live sports betting allowed punters to place their bet on any match while the match is happing in real-time.
Major things that technology Provided
Mobile Betting
Those days are gone when you needed a computer to access the web to bet on sports. Now with modern smartphones internet is accessible to everyone out in the world. Mobile is a technological revolution especially for online betting as it made it easier for sports betting online for people all over the world with just a tap on their mobile phones.
Using a mobile phone, a punter can just a mobile app of any betting website, or a punter can directly use the website using his mobile's browser. Mobile has given players full control as the player is playing remotely so it's completely up to the player to choose his favorite casino game or bet on any sport.
Live streaming exclusives
As live streaming became a big thing in the whole world it also gave an edge for sports betting online players to place the bets in real-time and watch the gameplay at the same time. This is the magic of technology.
Technology showed us wonder, things that were even impossible to imagine in the past. Now a punter can watch a live stream of a match being played anywhere in the world and can place a bet on that match, all of this can be done from home remotely.
eSports betting
In the past, eSport was considered somewhat a niche but in this era, eSport is the most rapidly growing industry out there. As eSport has the edge due to new developments in technology with the time. eSport industry generated $1.08 Billion just in the year 2021. While the pandemic was at its peak it pushed the eSport into the mainstream.
Blockchain Technology
Blockchain technology has introduced us to decentralized apps also called Dapps to revolutionize the internet. Blockchain has given us the most secure way for instant and big payments with no restriction from the government and banks. This would be a greatly improved factor for sports betting online.
Customer Experience
Customer experience with sports betting online has Improved. Online sports betting sites keep their customers happy to attract them, they also send their customers guidelines on how to polish their skills and win more on sports betting online.
Over the Border
The biggest thing that technology has given betting is giving platforms where punters all around the world can bet against each other and play thousands of other online casino games.  This brought a whole community of gamblers around the world together.
It enables them to participate in sports betting online without any restrictions regarding their region or country restrictions. Internet is accessible to everyone thus every punter in the world can play whatever sports betting he wants and whenever he wants.
Conclusion:
The internet has changed our lives in all aspects. Internet improved the way things were being done in the past and optimized them in the best way possible. Technology has given all kinds of sports a better and easily accessible form we call eSport.
This has given the most advantage and edge to sports betting online. Thus, technology has improved user experience through various inventions one after another.