With the rapid development of the network, the high-density cabling plays a much more essential role in data centers than ever before to meet the continually growing requirement. Under such a condition, the copper network cable becomes more and more popular as an ideal cabling solution that genuinely helps to ease the cabling congestion. With the application of copper network cable, companies can upgrade the network and data center by using their existing internet cable place, which would be time-saving and cost-saving.
Copper network cable is an intermediate product made from copper plates, which is very vital for manufacturing circuits and electrical connections. When installing network cables, which type should you pick? This article will walk you through a new copper network cable distributed by VNZANE, with which you can deploy the high-density network. The following will mainly introduce the benefits of Cat6 UTP Outdoor Cable VN-L160, which may inform you of details and help you make a better decision.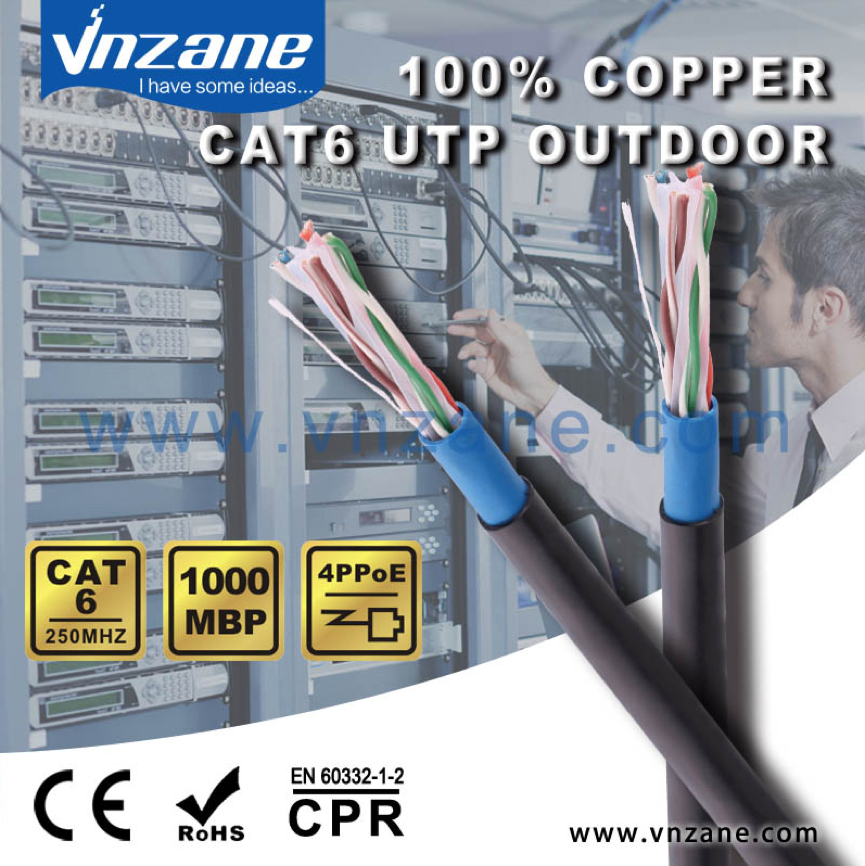 Efficient
Among all the metals, copper is one of the best electrical conductors, and its high performance has made it become the material that tied the world together in telecommunications. The conductivity of copper is 100%, which is the highest of all non-precious metals. The inner conductor of Cat 6 cable is solid bare copper, which can significantly improve the network cabling performance.
Flexible
Cat6 UTP outdoor cable features the conductor diameter with 23awg*1 and insulation diameter with 0.98±0.02mm. The smaller size enables better airflow, less clutter in front of switches and patch panels. Besides, it has higher flexibility that makes cable management easier due to its reduced diameter.
Safe
As for safety, copper is going to be one of your best options. It takes at least 1981.4ºF /1083.0ºC to melt a copper wire. Thus, it is unlikely to melt or burn even if an overload or surge is coming through the cable. There is no doubt that safety is one of the critical factors that we need to consider while installing cable. With cat 6 wiring, the possibility of a fire starting due to a power problem is going to be significantly decreased.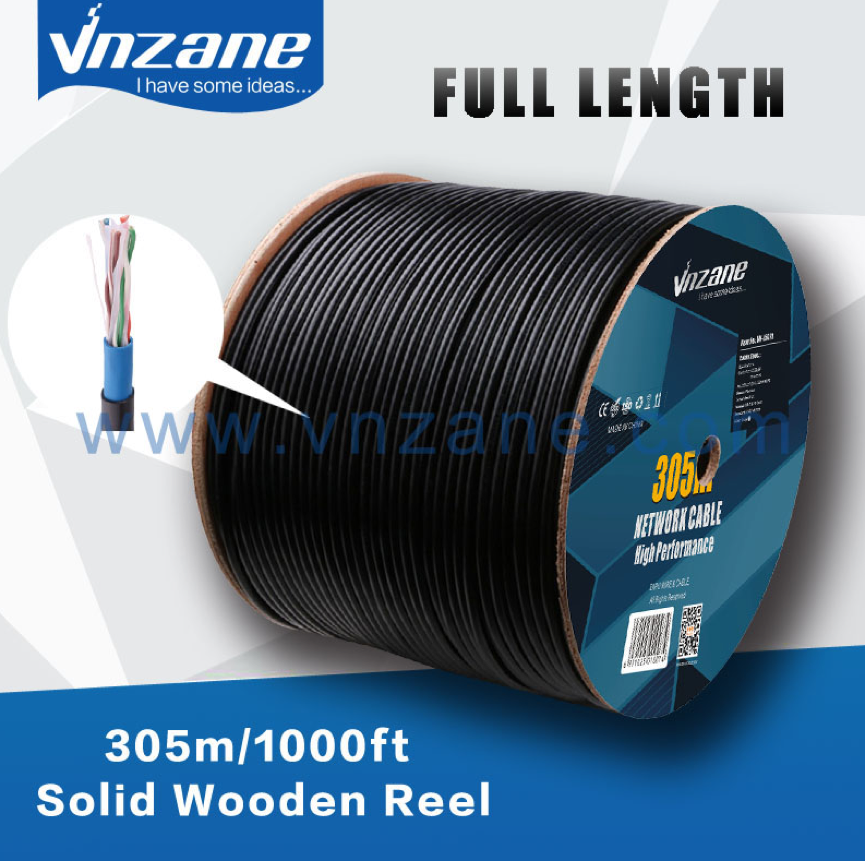 Compatibility
Having copper wiring can better avoid incompatibility problems. Therefore, most appliance and electrical equipment manufacturers specify that copper wire is in all of their products. For instance, Cat6 UTP Outdoor Cable VN-L160 is a wiring cable for integrated network and CCTV system, which is well demonstrated its excellent compatibility.
Cost-effective
Another advantage worth mentioning is that it can make it less expensive than fiber to install. For some companies which might have tight budgets and must leverage their existing infrastructure, the cat 6 cable would be a helpful and cost-effective way to upgrade their network.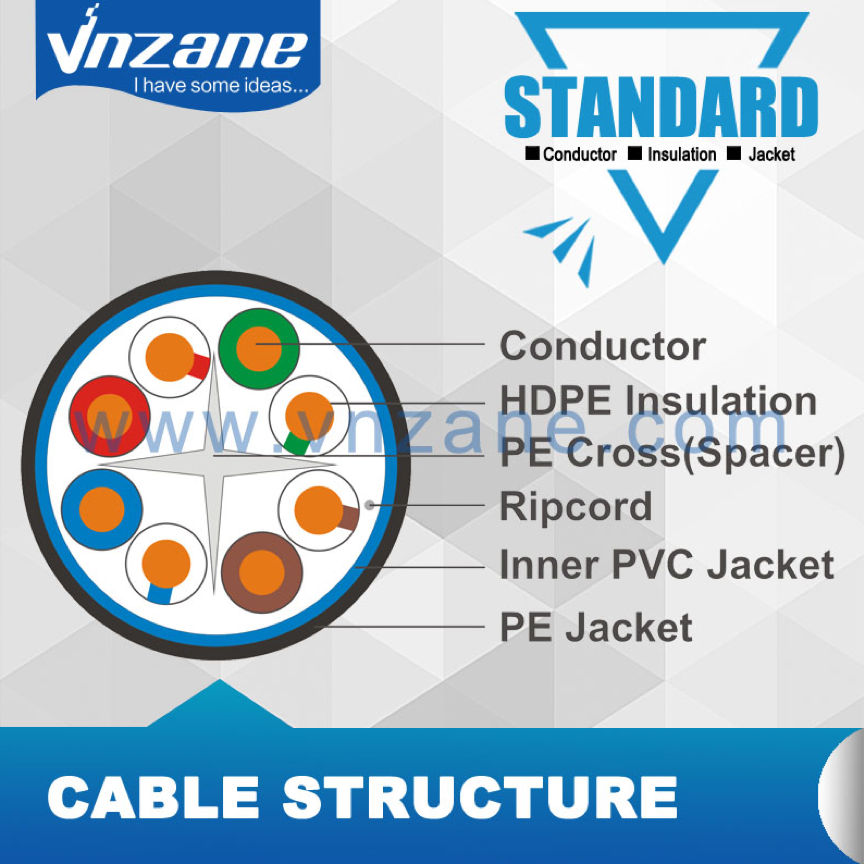 Founded in 1990, Guangdong Puning Enpu wire&cable Industry Factory has more than 28 years of experience in high-performance cabling. It gathers research and development, production, marketing in one of the weak electric wire and cable production enterprises. In these years, the company has achieved sustained growth and has enjoyed popularity in the global market. Since 2016, ENPU has built its own brand VNZANE and provided competitive products with high quality. Its main products, including Network Infrastructure Cable, Security Monitoring Cable Audio/Video Connectivity Cable Data Cable Power supply cable, are all at a high-quality standard.
Given all the benefits mentioned above, it can be concluded that the copper network cable requires less cordage, allows better airflow, less clutter in front of switches and patch panels, and better cable management. Beyond questions, the cat 6 cable from VNZANE is an ideal solution to improve your network.