Family time has always been stressed a lot by the parents in the western world, for its benefit of building kids' self-esteem, strengthening family bonds, encouraging communication, and so on. Importance of family time is agreed by all, but as for activities, the choices could vary from parents to parents. Most parents choose reading, doing sports, going on picnics, etc. to spend time together with their kids.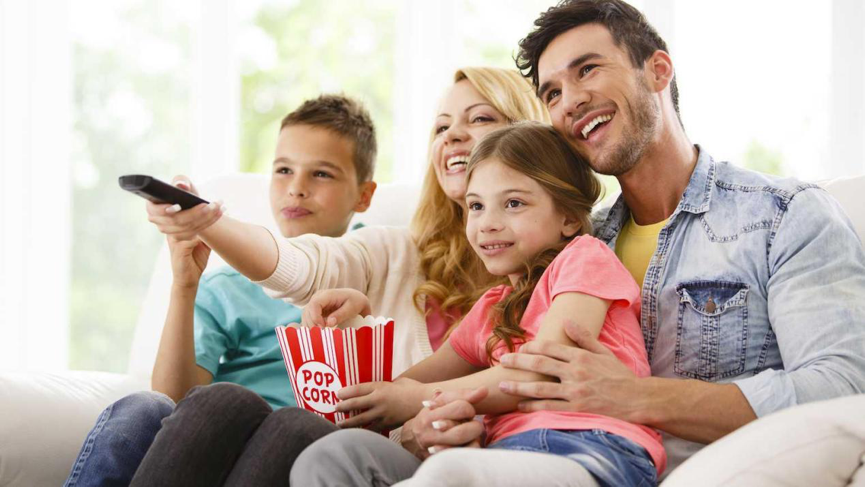 However, nowadays, since Chinese language craze continues to sweep the world, I would rather say that watching Chinese cartoons could now be the right choice for family time.
Best way to learn
Chinese cartoon is an excellent resource to learn Chinese, both for kids and parents. Mostly, the story included in animation is usually close to life. Thus the Chinese it teaches you and your kids might be kinda useful in daily life. Also, with a plot and a scene, even the complicated Chinese could be more understandable. What's more, a language is never alive unless it goes with the tone and facial expression, and that's why Chinese in a cartoon is more vivid and interesting with an exaggerated performance of the cartoon characters. I would say, for kids, Chinese cartoon could arouse their interest; for adults, it is the best way to get started and gain a better understanding of Chinese.
Language is not the only thing you can learn from a cartoon; Chinese cultures could be more crucial revealed in such animation. You may see friendship in Pleasant Goat and Big Big Wolf, family affection in Big Head Son and Small Head Dad, and teamwork in Happy Friends, etc. Though the core is the same, some details may differ from some western animation. The cartoon is a simple reflection of Chinese culture, and also a window for you and your kids to broaden the horizons.
Great chance to guide
Chinese cartoon always owns various and distinguished characters. Take, for example, Pleasant Goat and Big Big Wolf, one of today's most popular Chinese cartoons, it tells a story,that Pleasant Goat and his friends live on the Green-Green Grassland, and they are hunted by a clumsy wolf who wants to eat them for dinner. In this cartoon, each character has unique characteristics, for example, Pleasant Goat is smart, Weslie is energetic, Tibbie is attractive, and Paddi is cute. When watching the cartoon, parents can encourage the kids to distinguish those different personalities as well as voice their true feelings. Also, it could be a great chance to guide that human nature shouldn't be judged as right or wrong, since every goat could be favored by us, every kind of characters should be respected and understood.
Despite the characters, what children could learn in Chinese cartoon is multiple issues related to life, ranging from friendship, leadership, growth, and so on. Taking the animation above as an example, every time Pleasant Goat tries to save his friends from danger, kids could learn a sense of responsibility to help those in need. And when Pleasant Goat uses intelligence rather than violence to win a game or something else, the kids could know that sometimes it's the brain, but not muscles helps to tackle the problem. After watching the cartoon, parents could seize a chance to ask kids related questions to form their ways of thinking about these issues.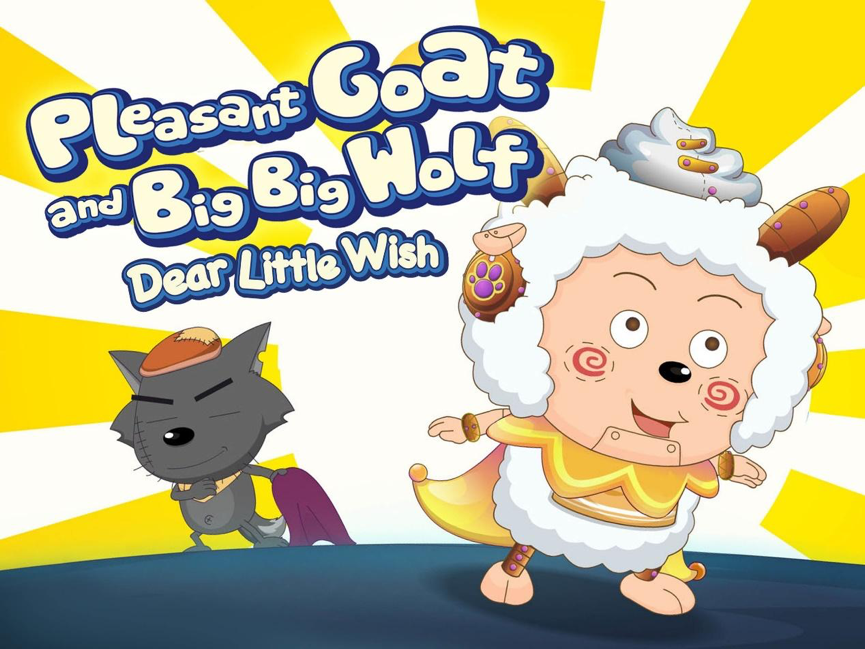 Perfect time to communicate
When it comes to watching the same Chinese cartoon with your kids, you may find that things you get are quite different from your kids. You might get something more profound in the Chinese cartoon, while the vision of your kids could be more straightforward and purer. This is not a problem, but oppositely, it's a chance to balance your view and your kids'. Through communication, you would clearly know which level of understanding your kids have reached, and they could know something they didn't get by themselves from the cartoon. In this way, there is a balance in both of your minds, and you could both understand each other better.
Last but not least, watching the same Chinese cartoon naturally form you a common topic to chat with your kids, which helps them feel closer to you and see you as a friend of theirs.
Tips for Chinese cartoon family time
Listening always goes first, encourage your kids to express more.
When conveying some ideas, try to start with what your kids understand. Something simple and interesting would be better for your kids to comprehend.
When using Chinese cartoon to learn Chinese, you can accompany them to imitate some of the plots in the cartoon and make up a performance to help the learning.
It would be better for you to compare the western cartoons and Chinese cartoons together for your kids to know more about cultural
Chinese cartoon is a window to learn, a chance to guide and a bridge to communicate. Your time spent with your children would not be wasted and I believe you can all enjoy the family time with Chinese cartoons.