WordPress is one of the widely used CMS today. Plugins are a great way to improve a website's features and functionality. It adds to the advantage of not writing code for the website.
Table of Contents
What is a WordPress Plugin
What are the uses of Plugins
How do you select the ideal WordPress Plugin
Ten WordPress Plugins to supercharge your website
4.1. Yoast SEO (SEO Plugin)
4.2. Hubspot (CRM Plugin)
4.3. Woocommerce (eCommerce Plugin)
4.4. Sucuri (Security Plugin)
4.5. Redirection (Redirect Plugin)
4.6. MonsterInsights (Analytics Plugin)
4.7. Vaultpress (Backup Plugin)
4.8. Super Socializer (Social media WordPress plugin)
4.9. Elementor (Page Builder Plugin)
4.10. WPForms (Forms Plugin)
           5. Conclusion
1. What is a WordPress Plugin?
A Plugin, also known as an add-on or an extension. There are more than 58,000 free plugins available
The foundation of your WordPress site is plugins. They add essential features if you need to add contact forms, refine SEO, speed up your website, create an online store, or provide email opt-ins. A plugin can do anything you need your website to do.
2. What are the uses of Plugins?
They are time-saving. The main benefit of using plugins for developers is that they reduce the time spent on development, which can reduce the overall website cost.
They also provide some flexibility.
They have the potential to be very reliable.
3. How do you select the ideal WordPress plugin?
Consider your intended website type first when choosing the best WordPress plugins: is it an ecommerce site, a blog, or a business website? Depending on the website you're running, you'll need different plugins, but some flexible plugins can be used with various website types.
To determine whether the plugin is well-known and provides a reliable experience, you should read the customer reviews. If you have questions or run into problems while using the plugin, keep an eye out for customer support and documentation. They will assist you.
Choose a plugin with a simple, direct, and quick installation procedure if you're unfamiliar with WordPress and plugins.
You can check Install WordPress Plugins to find the details about the installation process.
4.  Ten best WordPress plugins to supercharge your website in 2023
4.1. (SEO Plugin): Yoast SEO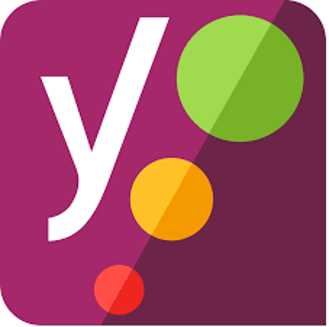 SEO (Search Engine Optimization) is an essential concept in the internet world today. They captivate users to your website.
It is an SEO plugin that streamlines the process of optimising numerous WordPress components for browsers. It assists with keyword optimization of content, metadata optimization, working with the schema to ensure browsers can comprehend one's webpage, and several other Search engine actions.
It offers a variety of templates for your crucial titles and Meta descriptions, invariably analyses your information for readability and keyword utilisation, and provides you with suggestions for how to improve it.
Key Features:
An excellent way to start using SEO on WordPress blogs
It simplifies complex SEO requirements.
Incredibly entire collection of SEO tools
Utilize Meta descriptions and keywords to improve your WordPress posts and pages.
View the current level of content optimization and make changes quickly.
Simple suggestions to increase the legibility of your content.
Ease of use:
Yoast SEO is easy to set up, and its default settings automatically incorporate a few SEO best practises. However, some more complex settings may need clarification for users unfamiliar with SEO. The free version has confined support available via the plugin's support forums.
Price: The basic version is free.
The premium version starts at $99 per year.
4.2 HubSpot (CRM Plugin)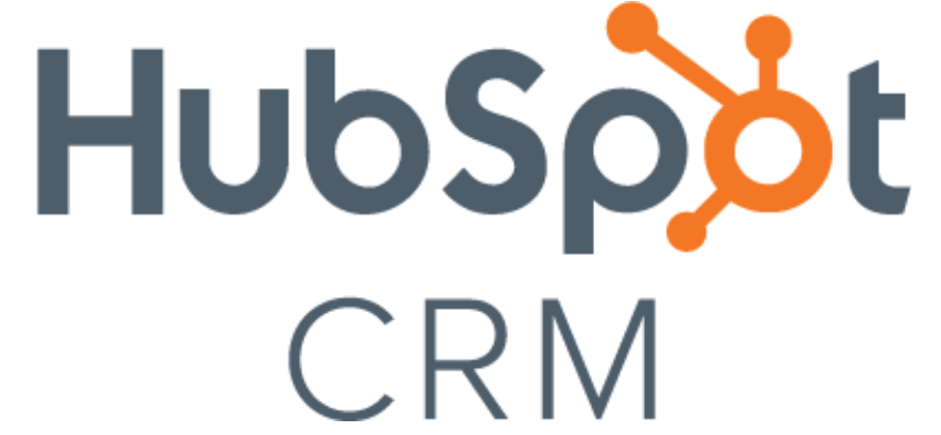 HubSpot is a feature-rich WordPress customer relationship management (CRM) plugin. With a comprehensive set of features for creating forms, running live chats on your website, and offering analytics, this plugin is far more than a customer relationship management. Even automated emails and newsletters can be distributed using an email marketing tool.
Everything fits together nicely to attract visitors and create a stunning customer management platform. HubSpot is well-known for its powerful marketing tools, so this is a great chance to use some of the most innovative customer relationship tools.
Key Features:
The CRM has a built-in contact management platform.
Customers have the option of contacting customer support via live chat.
You can keep track of each contact's page views.
Using the form builder to create a design that matches your brand is a great idea.
The email marketing tool has excellent characteristics and lets you send up-to 2,000 emails for free per month.
There is a page that lists your reports and analytics and provides detailed information about the performance of your entire life cycle and the efficacy of your emails.
The plugin offers more than 300 seamless integrations.
Ease of use:
The HubSpot WordPress plugin is easy to download and works immediately on your WordPress website. You need to know the code to utilise their CRM, live chat, email marketing, and forms.
Price:
The basic version is free. The premium version starts at $45/month.
4.3 WooCommerce (eCommerce Plugin)

The most commonly used plugin for eCommerce purposes are WooCommerce. It is used by 5 million websites worldwide.
The main significant feature of this plugin is that you can create an online store. The name of the team that built this is Automatic. There are multiple options like WooCommerce hosting, WooCommerce themes, WooCommerce plugins in their framework.
Key Features
It's simple to add WooCommerce to WordPress quickly with the New Store Owners Guide.
Accept cash on delivery, checks, credit cards, bank transfers, and regional gateways.
On-the-go management of orders, label printing, and tax calculation
Improve your store with countless extensions for discounts, memberships, different product options, and more.
Get assistance when you require it.
Ease of use:
WooCommerce is simple to use, has a sizable, enthusiastic community committed to assisting business owners in succeeding, and showcases ideas for your online store. A committed support team is available, along with thorough documentation, a sizable library of "how-to" guides, and other resources.
Pricing:
The basic version is Free.
The premium version starts from $6 per month
4.4 Sucuri (Security Plugin)

All online business owners should prioritise security. Sucuri provides a web application firewall and WordPress security plugin, which is likely the best protection you can get for your website.
It keeps an eye out for malware, guards against it, has recovery tools in case you get infected, and uses CDN and caching technology to quicken up your site. Although many tools are available, using them would be very simple.
Key Features:
Automatic defence against malicious bots and hacker tools with bad bot blocking
Geo blocking: Select the top 3 attack countries or a list of countries to block completely
Block Distributed Denial of Service (DDoS) assaults to reduce the risk of expensive outages.
Regularly updated server patches and hardening protect your website.
Speed improvement via a content delivery network (CDN)
Ease of Use:
It's simple to set up and use. Prior to an attack reaches your server, Sucuri blocks it. It scans for malware, malicious JavaScript, and other questionable elements every three hours. You can also ensure that your website is not blocklisted.
Price:
Sucuri is priced annually between $199.99 and $499.99
4.5 Redirection (Redirect Plugin)

Redirection is a straightforward redirect manager plugin. It works well for setting up and controlling redirects.
Redirection does not require any coding expertise on your part. When URLs change, the plugin can keep track of them and initiate redirects.
Key Features:
Automatic rerouting when permalinks are updated
Monitoring of 404 errors with conditional redirects
logging redirection
Follow up on all 4xx error pages.
Simple to set up page-level redirection.
Ease of Use:
You can create redirects with the plugin's straightforward interface without wanting to touch the code. There is extensive documented evidence, and the coder offers assistance through the plugin's support site.
Price:
The plugin is free to use.
4.6 MonsterInsights (Analytics Plugin)

The best Google Analytics plugin is MonsterInsights. It assists you in integrating your website with Google Analytics. This feature helps you determine how users found and used your website.
All the statistics information is shown in the WordPress dashboard.
You can update your website to increase traffic, subscribers, and revenue. They have comprehensive instructions for setting up Google Analytics in WordPress, using Google Analytics to enable ecommerce tracking, and tracking user engagement.
More than 3 million websites use MonsterInsights.
Key Features:
Reports in-depth about your audience and how they interact with your website
It makes it easier for e-commerce sites to monitor KPIs like conversion rates and average order value
It helps to identify your top landing pages and the best content.
Ease of Use
It has seamless integration, and the setup process is speedy.
Price
It has a free version.
Basic websites cost $99.50, e-commerce websites cost $199.50, and agencies and developers pay $499.50; all plans are billed annually.
4.7 Vaultpress (Backup Plugin)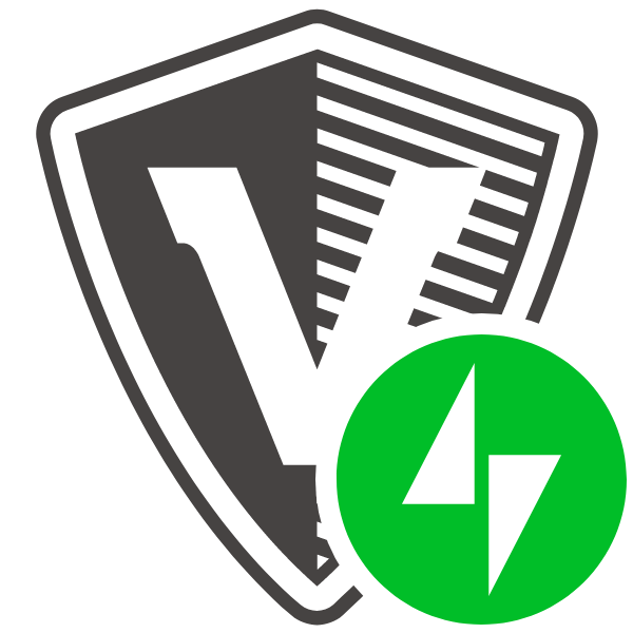 In the event of a website crash or malicious attack, a backup plugin will recover your data and reduce downtime. On your WordPress dashboard, it will also function as a fail-safe against human mistakes.
Key Features
Excellent for file repairs, restorations, and site migrations
Finding and restoring content from previous backups is possible using the calendar view.
Integrated file scanning and spam protection lessen the likelihood of malware, viruses, spam, or malicious attacks.
Ease of Use
Setting up and automatically backing up your website content is extremely simple. No coding knowledge is required. It is very dependable and has excellent features to back up everything safely.
Price
Plans cost between $39 and $299 annually.
4.8 Super Socializer (Social Media WordPress Plugin)
Super Socializer is more of a complete and accurate remedy. Integrating your social media accounts with your website can help your content receive more engagement and exposure.
In any other case, you need to make the most of social media. You can increase the visibility of the content on your website on social media with the aid of WordPress plugins.
Key Features:
Site visitors can create an account on your website using their social login information.
Include social media sharing buttons on your pages.
If you enable social comments, your blog comments will increase.
Ease of Use
It is easy to use and lightweight.
Price
It is free of cost.
4.9 Elementor (Page Builder Plugin)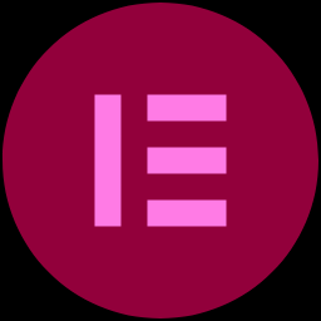 Elementor Page Builder is a drag-and-drop plugin. It allows anyone to create great blog pages. With Elementor, you can quickly build your ideal website by dragging and clicking the elements you want into the builder area. You can accomplish the same without knowing any programming languages. It offers a lengthy list of page components that can be quickly added to any page to create a highly efficient website.
Key Features
Page builder with intuitive drag-and-drop functionality.
Allows anyone to create elements without being required to touch code.
Quickly loads and works with many prevailing WordPress themes
It is bundled with a variety of WordPress themes, such as Astra.
Ease of Use
Due to its simplicity, compatibility with numerous WordPress themes, and ease of use, Elementor is one of the most highly recommended WordPress plugins.
Price
It has a free version. The premium price plans starts from $49.00 annually.
4.10. WPForms (Forms Plugin)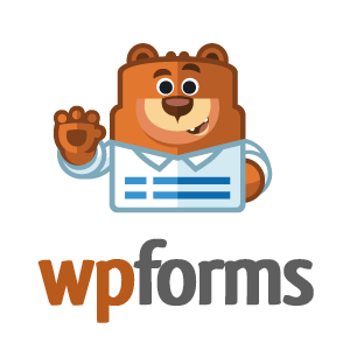 WPForms is one of the best WordPress plugins for forms on blogs. It's a straightforward plugin with a drag-and-drop form builder and a library of predefined forms for most uses.
WPForms is very user-friendly, highly functional, supports conditional logic for more intelligent forms, and has an efficient anti-spam tool to help prevent the worst form spam you're likely to encounter. It also comes with an instant notification tool to let you know when a form has been completed.
Key Features
Downloadable templates for contact form creation
Designing responsive forms
Support for CAPTCHA
An interactive drag-and-drop form builder
Notifications of form submissions via email
Ease of use
The main reason WP Forms is advised is because of its user-friendly interface.
Price
It has a free version. The premium version starts from $39.50 a year.
5. Conclusion
Because there are so many plugins available, expanding the features and functionality of WordPress sites is simple. You select the plugins according to your needs.
Install any additional plugins that are only required. It is crucial to update the plugins effectively.