Whether it is working with The Everest Foundation or supporting her husband's company, Medical Residents Group, Agata Everest has always focused on helping women in the medical industry.
It's a change she enjoys seeing little by little, even if there's so much more to go. How has she been able to help in so many ways? Dedicating a lot of free time and energy shows results in numerous ways.
The Everest Foundation
Agata Everest is a significant part of the Everest Foundation. It was first created in 2008, helping to pass on the legacy of the late Dr. Edwin A.D. Everest.
Carrying on the late doctor's legacy, Agata Everest has played a massive role in carrying on his passion and vision as a dedicated daughter-in-law.
Dr. Edwin Everest was always helping progress education in the medical field. Having women lead the charge of the non-profit has made educational growth important for all.
The first order of business with The Everest Foundation was putting together an advisory board of some of the best minds in the industry. Coming from medicine, the business world, or academics, Agata Everest and the rest of the team wanted to make sure that the non-profit operated exactly as it should with the right decision-makers.
Medical education plays an influential role in Agata Everests interests. With The Everest Foundation, she assists medical schools and teaching hospitals worldwide with solutions such as research grants and more.
They work together with Residents Medical Group, run by her husband, Dr. Michael Everest, where Agata Everest plays a supporting role.
Education is essential to The Everest Foundation, the only non-profit organization in the United States with a core mission statement involving graduate medical education.
They are looking for ways to raise funds for medical research and training opportunities. Most of the efforts are towards teaching hospitals located in overlooked parts of the United States.
These hospitals may not get the attention they deserve. Better teaching hospitals scattered throughout the United States allow medical students to stay closer to their homes and family.
Getting students better prepared for the residency program helps out tremendously. Less than 30% of medical school graduates currently applying for residency have any research experience to their name. With a lack of exposure, it can hold them back during residency.
Residents Medical Group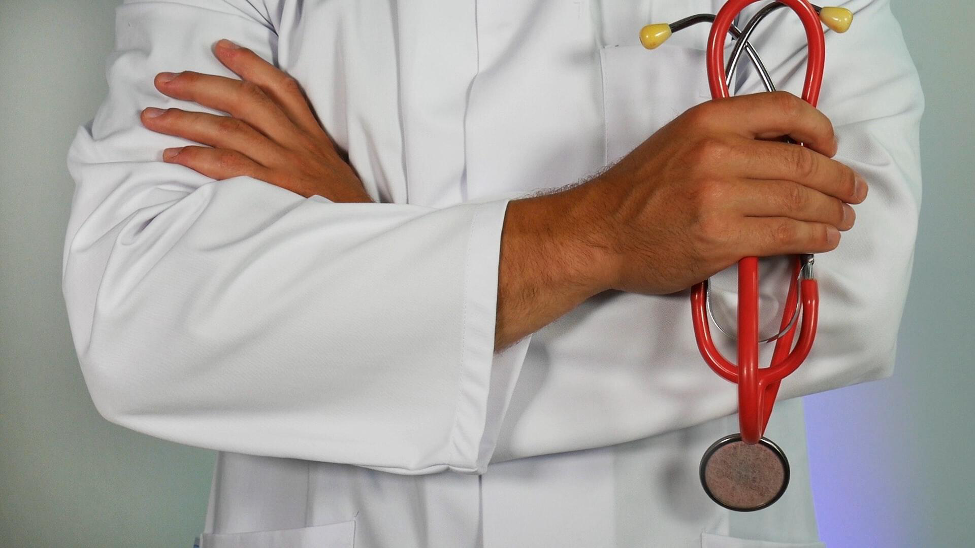 The educational side of a medical student's journey is just one part of the puzzle. Finding the right residency program and getting accepted is a crucial step every student has to take.
Agata Everest heads The Everest Foundation, but she plays a more supporting role alongside her husband with Residents Medical Group. Each of these organizations strives to help all medical residents in the industry.
The general belief of Residents Medical Group is that every medical graduate deserves an opportunity to find the right fit for them in a residency or fellowship. They use a network of theirs that consists of residency programs directly connected to top United States medical schools. Making connections and finding proper fits increases the likelihood of a perfect match.
Applying for and getting accepted into a medical residency program is an overwhelming task for young students who have already been through so much. Most get some type of help, but an entire team is there to assist with Residents Medical Group.
Why so much Focus on Women?
Women in the medical field have always faced an uphill battle compared to their male counterparts. In an industry that men have long dominated, women deserve to get as much help as possible along the way.
Agata Everest loves providing an opportunity to help women at the start of their medical careers. Everyone comes from different economic backgrounds, and she doesn't want that to be a limiting factor for those willing to put in the extra effort.
Whether they've had tough times growing up in the United States or coming from another country, women with great opportunities have great chances to excel.
The Everest Foundation is always looking for ways to fund different programs that help out with education. With Residents Medical Group, women get the same opportunities to find perfect placement with their residencies.
Residents Medical Group takes a lot of pride in helping out men and women as they strive to make initial connections to medical centers that could play a prominent role in their life.
There are plenty of first-generation doctors with no one else to rely on while navigating this part of the process, but Residents Medical Group makes it so much easier not to feel overwhelmed.
What's Next for Agata Everest?
Agata Everest hopes to pour more effort into both The Everest Foundation and supporting her husband with Residents Medical Group in the next few years. She believes it's truly a passion to create opportunities for the next generation. If they start on a better foot, it can trickle down to impact the medical field in the future positively.
She remains part of the entire Everest family working towards medical education. Her voice has ensured that women are never left behind. If anything, both The Everest Foundation and Residents Medical Group focus on bringing in as many women as possible to assist.
More on Agata Everest
Agata Everest is the daughter-in-law of the late Dr. Edwin Everest. She helps run The Everest Foundation and plays a supporting role to her husband, who runs Residents Medical Group.
With The Everest Foundation, her goal with the non-profit is to raise funds to help out educational programs in the medical field. Residents Medical Group comes into play by helping out students as they begin their application process for residency programs.
Agata Everest resides in California with her husband, Dr. Michael Everest. They continue to carry on the legacy of Michael's father, Dr. Edwin A.D. Everest, by pouring a lot of her efforts into medical education.