It is said that many customers prefer to purchase a 260W beam moving head light rather than a 230W or 200W one. If you happen to be a newcomer who wants to purchase your ideal beam light for your significant event, this article can help you figure out why 260W is popular among all the beam lights, which can equip you with a conscious and informed purchase decision. Keep reading to know more!
Other than the loud and varying music, a beam moving head light also plays an essential role in creating different stage atmosphere, which not only leaves a deep impression on audience, but also motivates their emotions to a greater extent. That's why the demand for beam lights is massive as well as imperative all the time. As this kind of stage lighting equipment prevails across more municipalities, the demand for beam light becomes more imperative.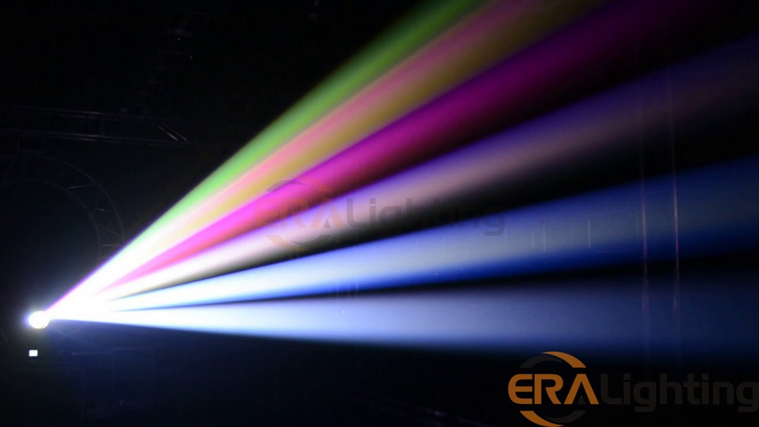 In effect, an increasing number of enterprises strive to manufacture innovative and high-quality beam light with exquisite technology and provide better services for customers. One such example is ERA. With rich experience in professional stage lighting equipment field, ERA is an innovative and excellent product designer, researcher, and developer perfectly rolled into one. This company equips itself with advanced facilities and state-of-the-art technology for manufacturing, all of which undergo rigorous production processes and exhaustive quality controls. For these years, ERA has opened up numerous possibilities to develop stage lighting equipment such as LED beam moving head light, kinetic lights, outdoor stage light and related accessories.
It should be noted that 260W beam moving head light refers to Taiwan Yodn 260W beam light. In the ever-changing LED stage beam light industry, this remarkable type of beam light now officially becomes the most popular one among all kinds of beam moving lights. Three reasons as follows can account for that.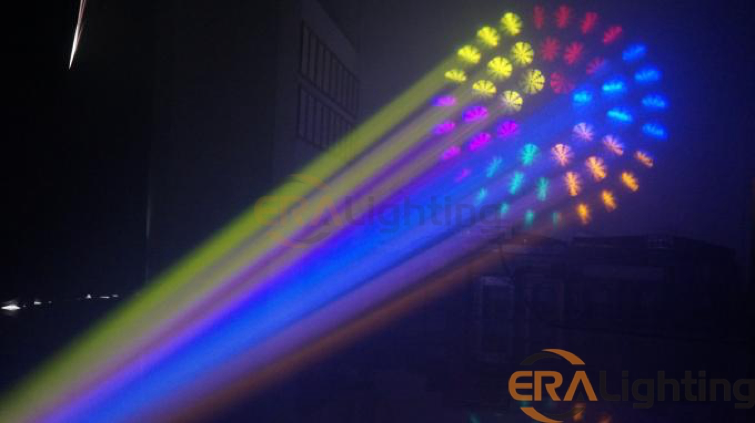 Sophisticated Components
Equipped with a three-phase motor and an adjustable beam angle from 3.8° to 4.5°, a beam moving head light can move quickly and smoothly even in harsh conditions. The outer shell of it is made of ABS which features heat-resistant and flame-retardant properties. What's more, the top-class high-precision optical lens and the heat-resisting nanometer dimmer facilitate this beam light to emit stable colorful lighting which is nearly symmetrical, clear and sharp.
High Performance with A Long Lifespan
It cannot be denied that the higher the power of a beam moving head light, the higher the brightness of it. That is, 260W beam light is brighter than other types of beam lights. Here comes a good example: 260w 8R Beam Moving Head Light from ERA. Rather than dwell on the performance metric of luminous flux values, ERA, in its design and manufacture of this beam light, focused on power consumption and heat dissipation of this stage lighting equipment. To be more specific, the multi-dimensional internal heat-dissipation design with great stability makes the lifespan of this beam moving head light last 2000 hours with less energy consumption. Besides, you can obtain this stage lighting equipment with a high light utilization rate at a reasonable price, which is considered as an ideal product with a good price-performance rate.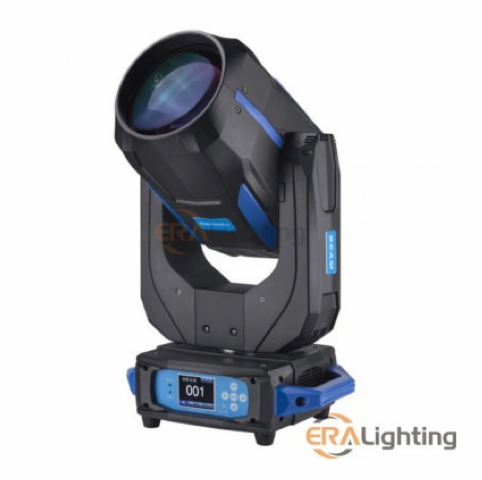 Wide Application with Many Effects
A beam moving head light is something of a movable device with a six-colored prism, which offers different colors and many gobos, allowing you to change the shape of the beam and create an array of spectacular mid-air effects. In view of the strength we mentioned, a beam moving head light can present a variety of splendid effects with higher performance including rainbow effect, frost effect, six-colored prism effect and atomizer effect. Thanks to these outstanding capabilities, a beam moving head light can make a difference no matter in a concert, a dance hall, a wedding, a seminar, an annual meeting, a product release ceremony, an outdoor project, or a gala dinner.