BlogsBunny is a website that ranks content according to a multitude of different factors, with the aim of alleviating issues users may face when searching for good quality, well written articles.
A new content creator might also come across issues after writing quality content but not being able to get the exposure that it deserves.
The solution for the above is https://blogsbunny.com.
Main features of BlogsBunny
The following are the main features of BlogsBunny
1. Encourages content sharing
The main reason BlogsBunny was developed was to help promote content sharing and encourage people and users to confidently share their articles. Therefore the platform allows everyone to share their blogs, text posts, stories, or any other media that they think would engage an audience.
Unlike 'some' others, this site does not block users who wish to promote their own blog or creative content.
2. Algorithms are used for content ranking
BlogsBunny are open to sharing content, stories, or blogs, though it doesn't support or promote junk content. Fake news isn't tolerated here. It ensures this by applying algorithms and evaluating the content based on factors like plagiarism, readability, source reputation, upvotes/downvotes or any linguistic errors.
The overall score helps determine the value of the content.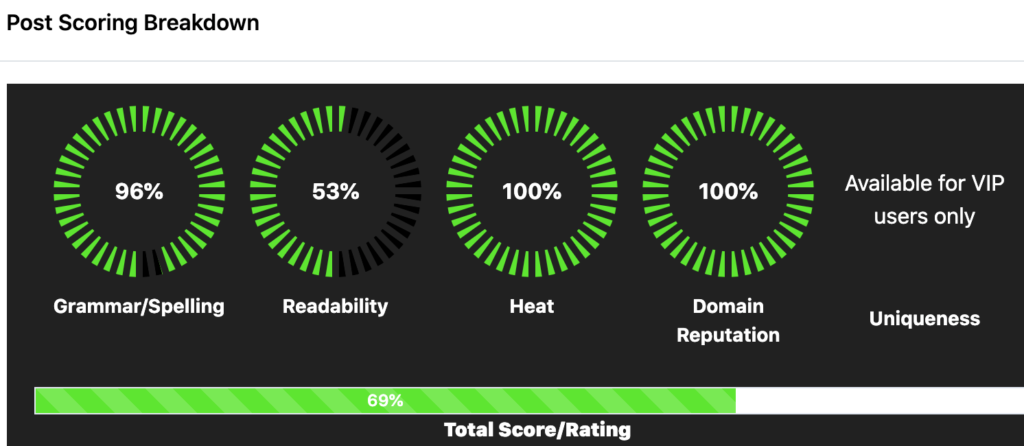 3. A New Story is Pulled Twice a Day
BlogsBunny helps cater to the needs of users who search for the latest updates and news. Due to this, this platform can pull new stories every 12 hours. This ensures that the users remain up to date with the latest happenings.
4. Engaging Features
Users can be engaged through the features of this platform, as it offers a lot of good content, and helps users express themselves as well as support and motivate other people.
Using BlogsBunny and Subscribing to Warrens
It is important to know how to operate the site as a user, once you visit the site, make sure to create an account first. You will need to register.
Another important thing to know is that this site doesn't require any major personal information which someone might feel uncomfortable with revealing or hesitate. Hence, it only asks for the email address, username and name.
After this, you'll land on the first page, where you will choose the 'Warren' or the topics that you desire, thus ensuring you are notified only about articles related to your interests.
In case you miss out on a Warren, you can click the 'Warrens' button again and then you'll see the list of all categories it includes.
You can also personalize your feed, which is a great advantage and makes the site feel homely. For more information on Warrens, see the example below: https://blogsbunny.com/warren/technology
Easy to use
One of the greatest things about Blogsbunny is that the site is incredibly easy to use. The layout is pretty simple, and everything is organized into categories. The content is categorized and organized according to various niches. This helps users subscribe easily to their interests.
Moreover, posting on BlogsBunny is pretty easy. It lets you share three major types of content i.e. pictures, texts, and web site links. You can easily select your favorite article and blog post, and open the links according to your niche.
To further understand and get a clear introduction to how BlogsBunny works checkout this video: