No two golf courses in the world are precisely the same. It is the charm of golf to conquer different courses and enjoy the scenery of various ones. As a golf fan, have you ever longed to play on a vast and tree-lined golf course? Have you ever fantasized about enjoying yourself in a garden hotel after playing? Are you still struggling to find the perfect vacation spot that a Forest City and golf course merge into? Today, a Forest City golf resort can fulfill all your fantasies and bring you the ultimate luxury experience. Let's take a look at three features that makes Forest City golf resort a living paradise that you cannot say no to.
Designed by famous designers
Forest City golf resort contains Jack Nicklaus Legacy Course and Liang Guo Kun Classic Course. The Jack Nicklaus Legacy Course was designed by golf legend Jack Nicklaus and his son Jack Nicklaus II. The other one created by the famous designer Liang Guokun.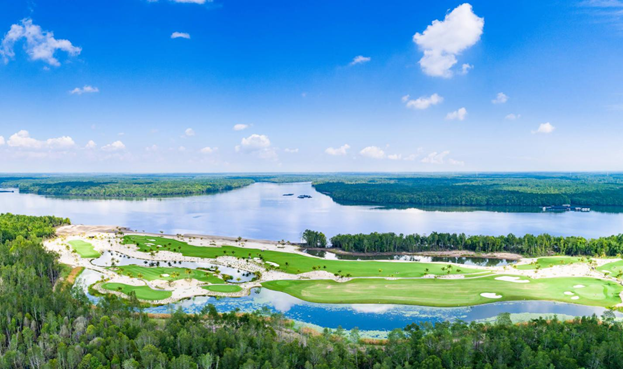 The course winds through the mangrove forest along the bank of the pule river, and the various slopes of the fairway create an undulating, three-dimensional, and scenic masterpiece. The design is a return to nature, and a break from tradition, the vast wilderness, sculpted sandpits. Large lakes add form and challenge to the course. The practice facilities are top-class as well, featuring a turf driving range along with large putting and chipping greens. All these elements are perfect gathering together, allowing you to experience aristocratic sports.
Ecologically pleasant environment
At the Forest City golf resort, buildings will be covered in green vegetation, with parks on the ground and green everywhere as far as the eye can see. The golf course is located in the low-lying area of the mouth of the Pulai river. Although it is sheltered and mostly protected by mangroves, it needs to be protected against possible tidal floods. As a result, the land needs to be covered with sand to improve its height.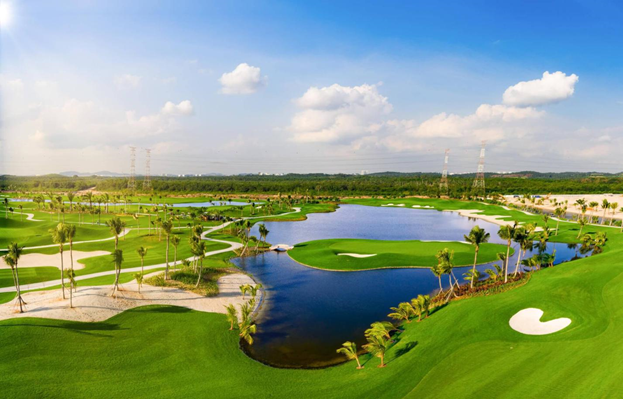 For this reason, more than 2.5 million cubic meters of dredged sea sand has been imported, obviously giving way to the idea of creating a desert golf course. Native cacti, found on any desert golf course, cleverly replace hundreds of palm trees, giving this traditional course a tropical look that it promotes. Every day, people live in the garden, breathe in the forest, and rejoice in nature. Come to this resort can let you immerse in a piece of green country, forget the trouble on life and job temporarily, put down tired, reduce pressure, and enjoy heartily.
High Qualify Pasture
The golf course grass is the world's leading, excellent lawn with high-quality golf dedicated pure grass seed – platinum. Forest City golf course always adheres to a high starting point, high requirements, high standards of operation, and development model, providing customers with a high-quality golf lawn.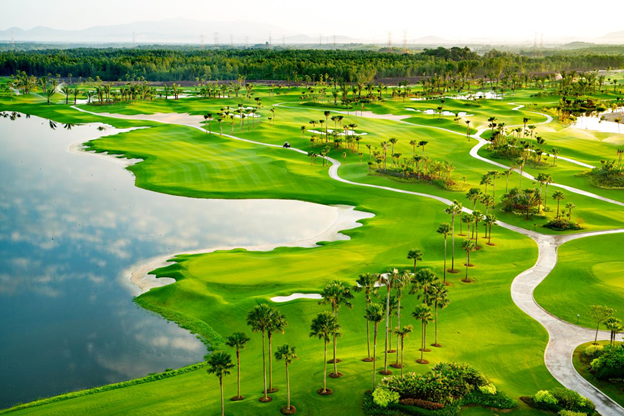 For those who have never played Desert Golf, playing this traditional course is "a new feeling". Of course, it's not just because it's a little strange to play golf. The golf hole looks like a piece of green grass neatly placed in a huge white and yellow sandpit, and it must be because of the amazing difference in color between grass and sand, which forms a clear mark at the end of the fairway and at the beginning of the danger. In the lush and soft grassland, you can clearly see the golf ball rolling slowly on the pasture and mark into the hole, giving you the ultimate enjoyment.
Conclusion
Country Garden Group has been committed to creating a convenient Forest City and resort with an environmentally friendly and livable climate, a very safe and comfortable living environment, and equipped with advanced intelligence and high technology. If you are planning a wonderful vacation, Country Garden Forest City Golf Resort will be your best choice.