Your daughter is finally a teenager and is heading off to high school! While this is an exciting time for both of you, it can also be tricky to navigate at times. From dating and dances to tougher classes and the ever-looming question of where your daughter will go to school, some parents may think that high school is the ultimate parenting challenge. Even so, with the right resources, you're sure to find ways that help your daughter excel.
Here are just a few tips and tricks to keep up your sleeve as you and your daughter tackle high school head-on.
Extracurriculars can be a major help.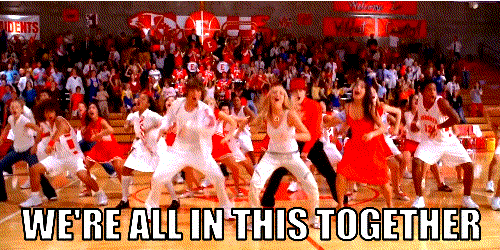 One of the toughest things about heading to high school, especially if your child is making the switch from public to private school (or vice versa), is finding a community of friends. Finding the right friendships can be especially helpful in high school as your daughter navigates the trials and tribulations of schoolwork, adolescence, peer pressure, and more. Friends look out for each other and can help provide necessary feedback, criticism, and praise that just wouldn't be taken in the same way coming from mom or dad. Best of all, building strong bonds in high school can even help you live longer in life, as you're happier having people to confide in and just plan out.
Extracurriculars are a great way for your daughter to meet friends who share some common interests. Whether that's trying out for the basketball team or taking to the stage with a drama club, extracurriculars can help make a well-rounded college application, as well as the sorts of strong friendships that carry your child through high school.
Tutors can make a big difference.
Regardless of whether or not your daughter is struggling in school, having a tutor can be perfect for holding them accountable as their workload increases. From essays in English class to a lab and test to study for in Chemistry, part of excelling in high school comes down to having strategies in place that help your child juggle different classes at once. This is where a company like Zinc Educational Services can make a major impact on your daughter's life.
Based in New York City, Zinc Educational Services works with students across the globe, creating life-long learners through their core values of reading, effort, arithmetic and algebra, and love, or REAL. These concepts help Zinc educators teach students how to continually apply themselves and avoid getting stuck on specific aspects of a test by thinking critically and using problem-solving skills.
Whether you and your daughter are looking for one-on-one tutoring or an intensive boot camp as the final leg of preparing for the SAT or ACT, you're bound to be impressed by the high-quality instruction your student receives and their test results! Zinc can also provide college counseling to help your daughter leverage her extracurriculars and test scores to craft the perfect personal statement and application.
Help your daughter shine at dances with the right accessories.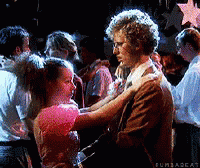 You probably remember your high school prom fondly, and it's understandable that you'd want your daughter to form the same kind of positive memories attending their prom. Regardless of whether your child chooses to go with their significant other or someone who's only a friend, it's important to make her prom night special. While many students and parents put most of their effort into picking the perfect prom dress, finding the right accessories will really take your daughter's outfit over the top.
You might think that diamonds are too flashy for prom, but it's actually easier than ever to get an affordable diamond thanks to lab-grown diamonds. Lab diamonds are virtually identical to an earth diamond to the naked eye, and even the Gemological Institute of America grades lab diamonds by the four C's of carat size, color, cut, and clarity.
If you're interested in learning more about lab-grown diamonds, just read through some Agape Diamonds reviews to see why so many customers are thrilled with the beauty of their jewelry. A simple necklace or pair of earrings could be the perfect piece of jewelry to help your daughter shine at her prom.