EaseUS Data Recovery Wizard Pro offers a plethora of data recovery options on a range of lost or deleted file scenarios, even ones that the competition can't 'see'.
Is EaseUS the best file recovery software? Check out our review to find out.
EaseUS Data Recovery – Is It Any Good?
We've had the liberty to test out the software's data recovery solutions on a number of scenarios. The free download alone makes it a must-try, but the paid version really unlocks its full potential.
As it stands, EaseUS offers more than a hundred real life data loss scenarios, including wrong formatting, accidental deletion, RAW and others. What's great about EaseUS is that it has a higher rate of success than others in the industry.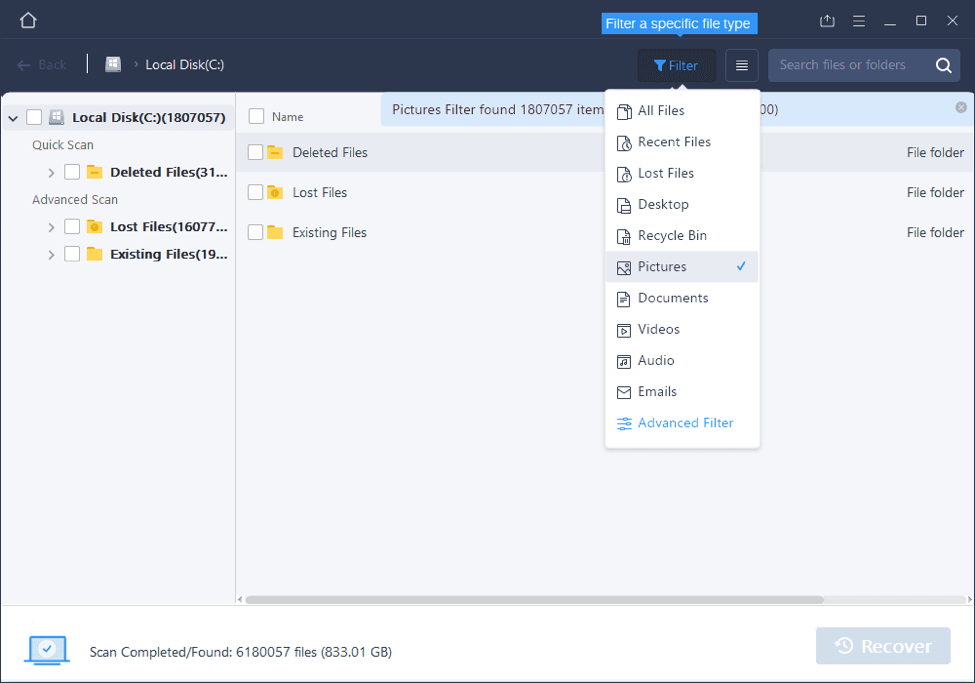 Dig a bit deeper and you'll find quality of life improvements that give EaseUS the definitive edge. If you're frustrated at how simple and unhelpful the scans are in other recovery apps, or how you're unable to do anything else during the scanning process, then you'll love EaseUS.
For complex retrieval tasks such as hard drive recovery, there's nothing better than EaseUS in terms of speed and scope. You get additional filter options like file type, and the 'Deep Scan' can get you more data (even the ones that have been buried and thought gone forever).
As you may know, there are different hard drive errors with each one needing a different solution. With EaseUS, you only need one data recovery software to breathe a sigh of relief when the file turns up after a scan.
EaseUS Data Recovery Wizard Features
All-in-One Data Recovery Software
Forget having to spend money on several software just to get your lost hard drive contents. EaseUS is the only one you need for just about any scenario, whether it's a deleted partition, pressing 'Empty Recycle Bin', and erasing files you thought was unimportant a few days before.
Works in a Variety of Storage Media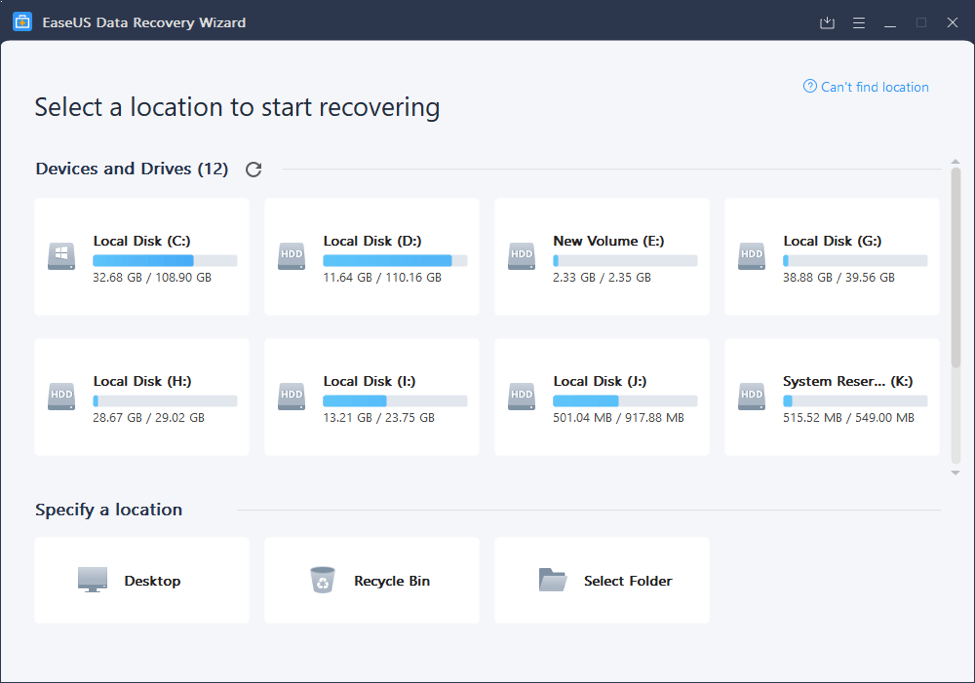 EaseUS works quickly on an internal or external HDD, as well as the most-used storage medium such as SD card, video player, digital camera and more.
Storage media retrieval features are available even when the device seems dead and is non-functioning when connected via cable to a computer.
Advanced Scan Algorithm
Unlike other data recovery solutions, EaseUS is a continuous work of art. Its developers constantly improve the software via updates, especially the algorithm and its two scan modes. This comes in handy when you're looking for a 'one and done' approach and want to look for the deleted file as intensively as possible.
Photo and Video Repair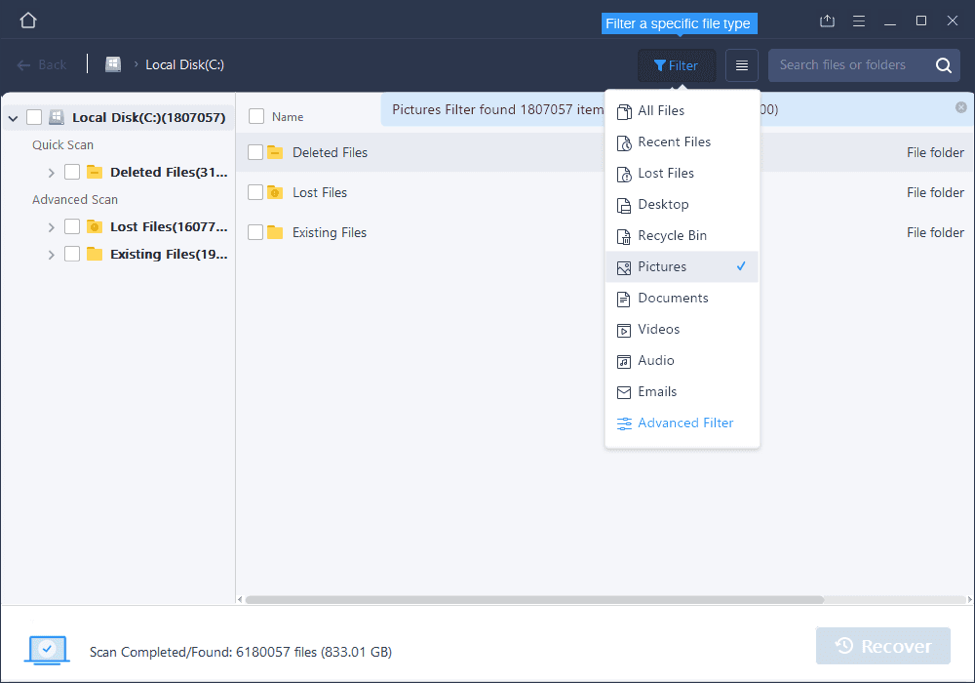 There may come a time when you're able to get back an important photo or video, only to see a broken icon that says it's corrupted.
EaseUS can fix that with a nifty feature that lets it repair video and image files so it can be retrieved and used afterwards. This works on JPG or JPEG pictures and video formats like MOV and MP4 and on modern digital cameras.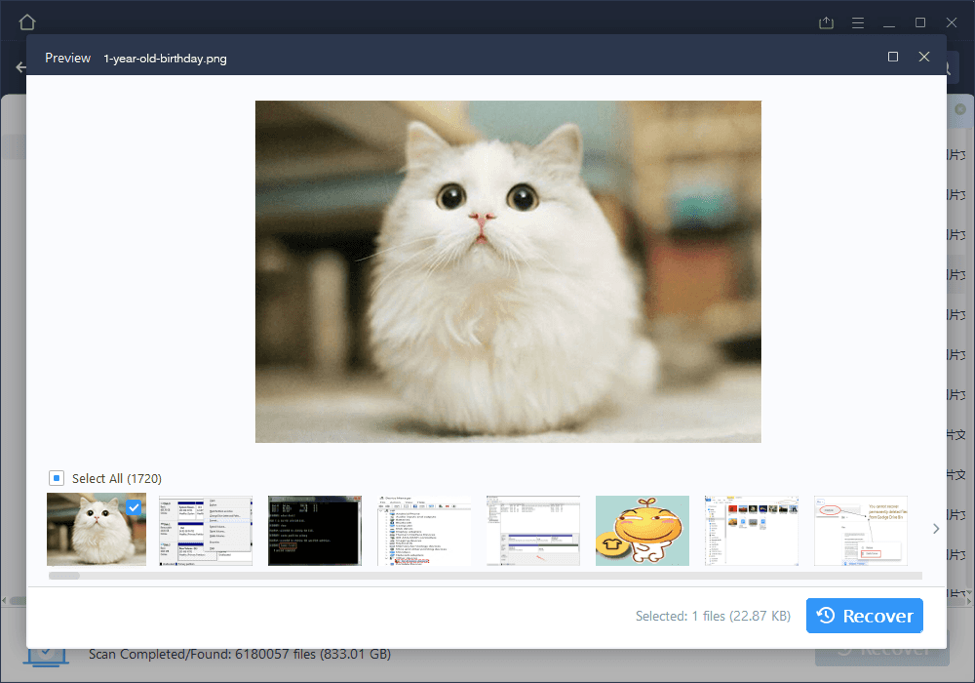 EaseUS has a light footprint at only 40MB for setup file. You won't need any other plugins, and operating is as easy as Selecting the Drive, Scanning and Recovering.
What's exciting about EaseUS is that it's constantly updated. The newest version, 13.5 allows for better recovery quality, ability to get back mxf files, repair of BMP, GIF and PNG files and Excel, Word and PDF files as well.
Try EaseUS Data Recovery Free Download
Positive reviews from trusted sites and user experience reflect EaseUS's quality and reputation as an excellent file recovery platform for just about any file deletion scenario. Try the Free version and recover up to 2GB today. If you like it then make sure to purchase the license to unlock all of what EaseUS has to offer.