You might be surprised to know that not everyone likes memes, but you got to agree that memes have undoubtedly become a part of modern culture. There is no wonder why you are social media feed is filled with funny gifs, inspirational quotes and snippets of movie scenes that can relate to a current situation.
A meme is a text-enhanced picture that spreads virally, frequently expressing critical remarks on cultural icons, societal ideals, or current events. A meme is often a visual or video, although it can also be a text block. When a meme strikes a chord with many people, it spreads via social media platforms such as Twitter, Facebook, Instagram, and messaging. The more a meme spreads, the more significant its cultural impact.
Memes have become a global phenomenon. The more a meme connects with individuals, the more they will share and promote it. Memes are typically amusing but sometimes laced with witty political or social satire.
Memes are sometimes created for shock value or to impart a life lesson. Occasionally, a single photograph or brief video will elicit hundreds of humorous interpretations. Sometimes a meme is loved by a small number of individuals, while other times, it has near-universal popularity.
Instagram is one of those apps where memes are viral. In this article, we aim to explore those Instagram pages contributing to the meme culture. Trust me; you will not stop scrolling once you visit one of these pages. If you are a person who loves to share Instagram memes with your friends outside the app, you should check out Instagram Reels Download.
@fuckjerry
With more than 16 million followers, @fuckjerry has been on the Instagram meme game for ten years. His memes mostly contain pop culture and movie references. They have now evolved into a social media company called 'Jerry Media' that creates sponsored posts for brands. Their videos will make you laugh till your sides hurt and you can use IG Downloader to save them on your phone so that you can watch them offline.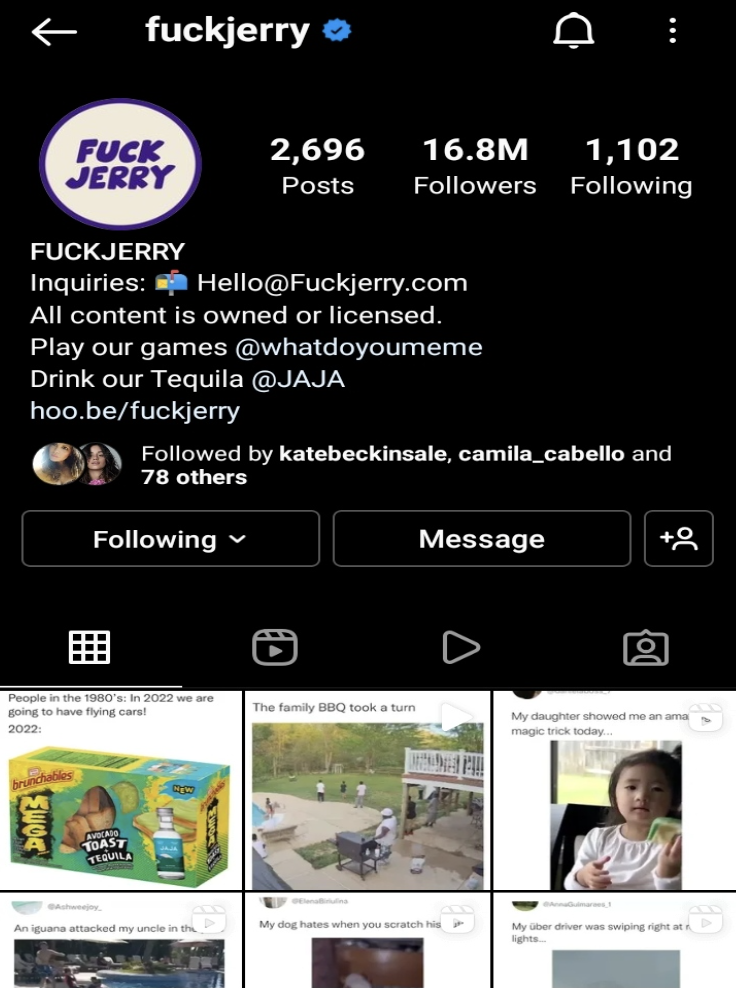 @epicfunnypage
With almost 17 million followers, @epicfunnypage is one of the most hilarious meme pages on Instagram. It encourages viewers to subscribe to get the greatest memes and videos and makes a point of posting funny stuff frequently daily. About ten short video memes are posted daily by @epicfunnypage, focusing on amusing antics by children and pets.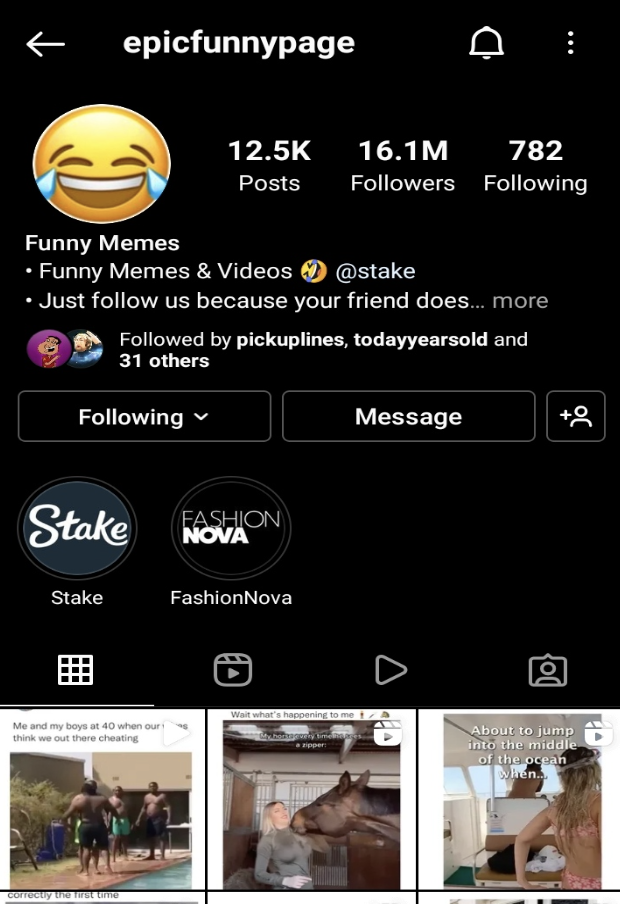 @sarcasm_only
@Sarcasm only urges users to "follow me before I'm hot and famous". They have 16.4 million followers currently. Its audience is predominately made up of women, and its memes focus on common issues that women encounter in daily life. These might include dealing with inadequate personal hygiene or the stresses of everyday life. Beyond only their Instagram account, their fame has grown. @sarcasm only admirers created even Pinterest boards featuring their preferred Instagram memes.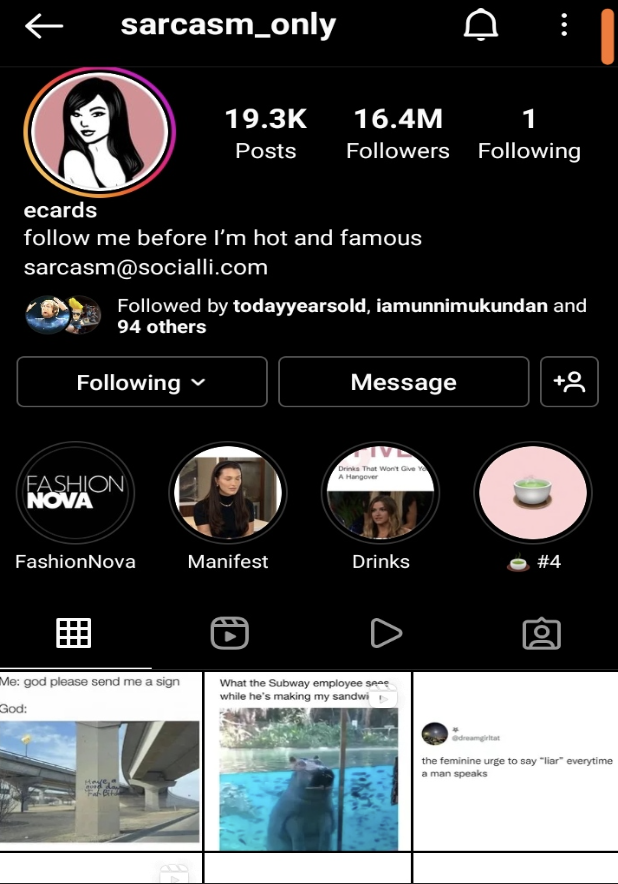 @daquan
Daquan Gesese, a Canadian-born meme creator, created the @daquan account in 2014. He has 16.6 million followers currently. Most of Daquan's memes allude to popular movies, TV series, meals, and celebrities who are important to Millennials and Gen Z, as well as athletes, artists, and public personalities. Some of Daquan Gesese's memes now reflect his new residence in New York City.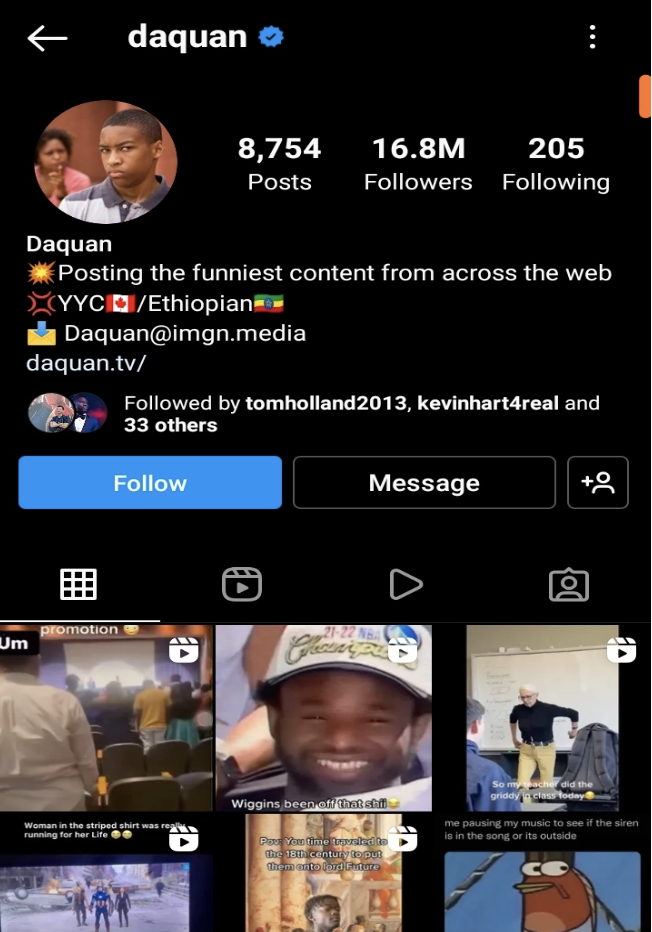 @ladbible
The target audience of @ladbible is significantly different. They share memes that the average young guy ("lad") finds amusing. These cover drinking, video games, sports, automobiles, and chasing women. However, as the account's popularity has increased, it has become less lad-focused and has expanded its clientele. However, it continues to appeal to a young audience.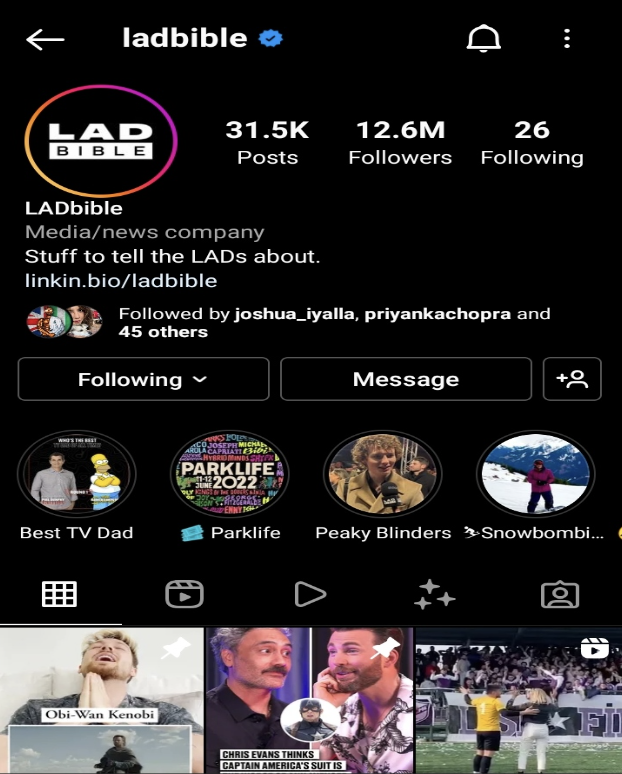 @lmao
Lmao aka "laughing my ass off," is a popular internet slang. That is exactly what @lmao wants its followers to do. They frequently feature comical elements of ordinary people's lives in their posts. @joey is the owner of the website, which often posts humorous stuff. Short movies and humorous still photos with accompanying descriptions make up the content.

Now we have gone through a good deal of American and Canadian meme pages, let us see what our lads in India have for us:
Top meme pages in India
@Trolls_official
Social Matte, a digital and social media marketing firm, is solely responsible for this meme page. It has more than 7 million followers and takes its audience on an exciting journey. To develop memes that are sure to make you laugh, they commonly combine puns with photos.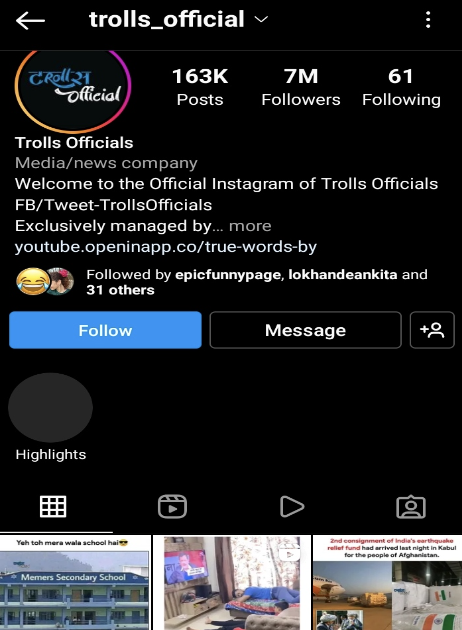 @TheAdultSociety
With more than 6 million followers, this page was created by Rohit Goyal. It gives humorous memes despite its eccentric name. It's a hilarious meme account on Instagram. Unlike the name, the page does not contain much adult humour or sexual innuendos. Like the others, it is a meme page. This page also includes a good deal of pop culture references.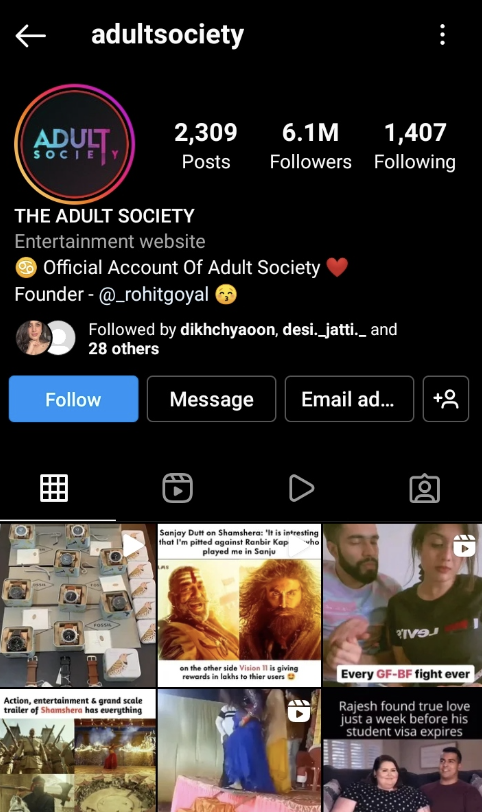 @Error69
Created by Manpreet Narula, this page has 3.7 million followers. It was launched on April 5, 2013. This page has a huge collection of memes, funny videos, and pop culture references. You can message the creators of this page if you wish to contribute memes. This page has also collaborated with many leading digital brands like Amazon Prime, Hotstar, and Tiktok.