An LLC in North Carolina can be formed by following 6 easy steps.
Forming an LLC in North Carolina is easy and fairly fast if the entrepreneur follows the right track. The LLC simply needs a name that complies with North Carolina's naming guidelines, a registered agent, an Articles of Organisation, an operating agreement, a permit or license and a tax number.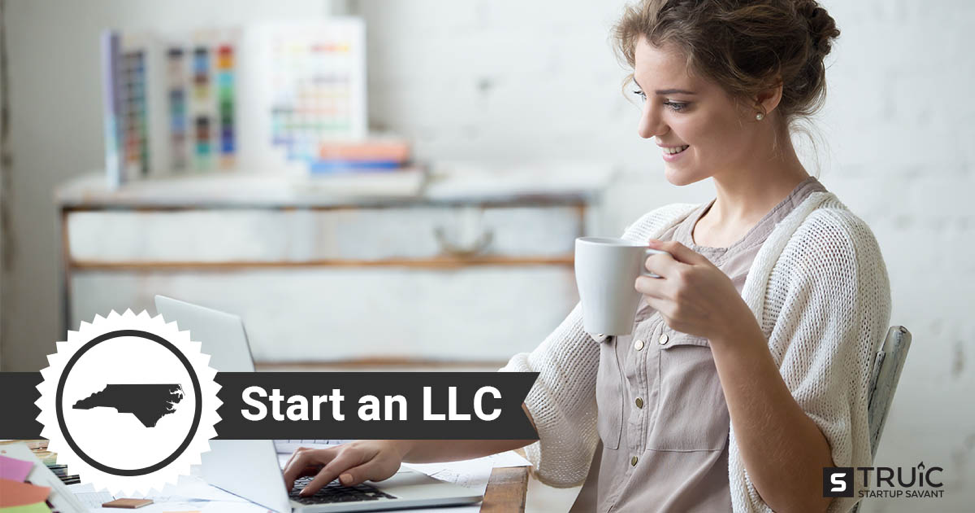 Naming the LLC
The chosen name must end with LLC or Limited Liability Company and it must never be similar to any government department or agency. Also, it must not be the same as, or similar to, the name of another North Carolina LLC. So, the entrepreneur must do his homework to make sure the guidelines are followed.
Once a few names have been created, the owner can then do a name search to make sure no other North Carolina LLC has the same or a similar name. The owner can reserve the available name for up to 120 days while preparing to file the LLC. It is wise at this point to get a domain for the business even though the owner may not be ready to create a website. This ensures that no other person gets that domain. This process takes a few hours or a day.
2. Get a registered agent
North Carolina requires all LLCs to have a registered agent who will be the point of contact for all government correspondence. The owner or one of several owners can be a registered agent provided they are resident in North Carolina and they have a physical address. Otherwise a professional registered agent (individual or company) can be appointed at a recurring annual fee.
3. Create and file the Articles of Organisation
The next step is to create an Articles of Organization. Templates are available online on websites such as those owned by TRUiC. If the members of the LLC don't have time to create the document themselves, they can get a professional to help them.
Once the name, the registered agent and the Articles of Organization are ready, the next step is to file the LLC with the North Carolina Secretary of State. It costs $125 and it can be done online, by fax, in person, by courier or by post. If done online or in person, the LLC can be registered within 3-5 days, but can be expedited to 24 hours for an extra fee. It takes a few days more to file by fax and up to 6 weeks to file by post.
4. Get an EIN
The LLC must get an Employer Identification Number from the IRS if it employs other people or if it has several members. This number will be used for all tax filing and notices and is normally required by banks for opening a business account. The number is available for free from the IRS by applying online.
5. Prepare an operating agreement
The North Carolina LLC doesn't need to have an operating agreement but it's advisable to have one. This document spells out the names of the members, each member's interests, how the profits and losses will be distributed to the members, how tax will be paid and how the company will be managed. Even a single-member LLC needs an operating agreement to specify that the company is separate from the owner. This particular agreement has to be filed with the state, otherwise the owner will still be liable for the business' debts and other obligations.
6. Comply with the law
Some municipalities require business registrations, others issue specialty licenses for certain businesses, while the federal government requires permits/licenses for certain businesses such as firearms. It is wise to do some research to find out exactly what permits and licenses are needed, or to seek legal advice, before the LLC can commence business.
Get professional help
Most entrepreneurs can research and follow all the steps to form their LLCs. Any entrepreneur who's in a hurry to form an LLC in North Carolina should seek professional help avoid delays.