When you create a new business, you are faced with many challenges. One of the most important, that you need to spend time on at the beginning is building a strong brand. Giving your LLC a strong name will give it the initial boost it needs as you build it and will provide it with a strong brand well into its future.
What must you keep in mind when naming your LLC?
There are a few important guidelines that you must follow when you name your LLC, and these may vary in some of the states.
The most basic that you need to remember is that the legal name must include the phrase 'limited liability company' or its abbreviation. People often forget this and their applications get turned down. Also, you cannot include words that would confuse your LLC with any government agencies.
There are other restricted words, including bank, attorney, and university, which may require that you submit additional paperwork. These would also require that a licensed individual be part of your LLC.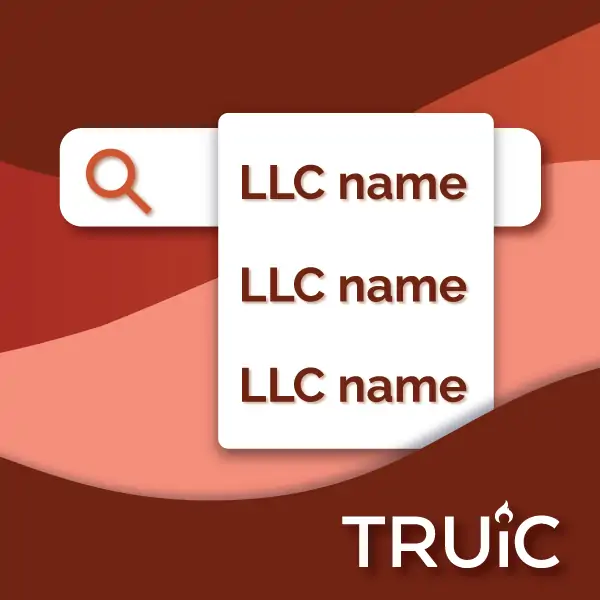 Will the business' legal name also be its brand name?
In most states, the naming structure of your LLC allows you to choose a legal name and a brand name (DBA). In Kansas, New Mexico, and South Carolina you are only allowed to have an LLC name. The two names don't need to match. If you are choosing two names, they each need to be unique in the state you are forming your LLC.
What are the benefits of using a name generator?
Using a name generator makes the process of finding a name for your LLC both fast and easy. You enter a keyword about your business and your state, and the name generator gives you hundreds if not thousands of ideas. Once you pick the name you like, you can then check for the availability of the LLC name in the state you will be doing business in. The name generator then allows you to also buy an available domain name.
Anybody can use name generating tools without needing to register or sign up for anything on the website.
The endless name suggestions generated by the business name generator can be used by you as inspiration for creating a unique idea of your own for your LLC and brand.
Are there any drawbacks to using a name generator?
If you are looking for a high-quality name that will distinguish your brand, the name generator might not offer you that. However, you can use it as a base for your research, and then brainstorm a few names of your own. Enter your name ideas into the business name generator search bar and it will search for its availability in the state you are forming your LLC in.
How can I brainstorm a name?
It should not take you more than 45 minutes to brainstorm a name for your LLC. If you are short of ideas, generate names by using the business name generator. Use these ideas to brainstorm a catchy and creative name for your brand.
Visualize yourself as a consumer, and use the most creative name of the product or service your business will offer. The idea is to write these down and then to use word associations that also tie in with your mission. Also, draw from your personal experiences and use words that will allow others to envision these experiences.
Rhyming words and the use of acronyms and synonyms can also be useful as you brainstorm.
The final step is to use a mind map where your ideas are placed on a web. Use up to four ideas to generate your business name.
Can I change my brand name?
You can change your brand name later if you are not happy with it. If you are unsure how your DBA name will be, most states will allow you to change it later. Register your LLC with its legal name first and then change it or provide it later.
Read more on how to use TRUiC's name generator and follow the three easy steps.