Memory cards or SD cards as they are also known, have been around for decades and are everywhere from phones to digital cameras. They are the best way to increase smartphone storage inexpensively as compared to what the smartphone manufacturer would charge for internal storage. They are used in digital cameras as primary (and only) storage, easy to remove and replace with fresh cards to keep taking photos and videos on the go. Memory cards usually hold people's most precious, invaluable memories, as we can see. In case of data loss, only the best memory card recovery tool will do.
Part I: The Right Memory Card Recovery Tool Can Make All The Difference
There is no trial and error in data recovery. The more you try, the more you reduce your chances of successful SD card data recovery, or any media for that matter. What you need is beforehand information and strategy so that you know what to do when data loss strikes, and how to recover data from SD cards (or any media) in case of data loss.
Using the right memory card recovery tool can make all the difference between getting data back or losing it forever.
Memory Card Recovery Software: The Features You Need
Data recovery software should, at its core, be all about comprehensive data recovery, and any features added on top of that generally fall under convenience features. You may love them, but you do not really need them, However, there are core data recovery features that you absolutely need. These are:
1. The ability to recover data from any media and from any data loss scenario. This is important because if a data recovery software is unable to recognize your card after data loss because it does not know how to recognize the data loss scenario, it is useless for you.
Must-have Feature: Recovery from all data loss scenarios.
2. The amount of data recovered versus the amount of data lost is one of the metrics that define data recovery success rate. Recognizing lost data is one thing, recovering it successfully is another.
Must-have Feature: Highest possible data recovery success rate.
Part II: Wondershare Recoverit – Professional Memory Card Recovery Tool for Everyone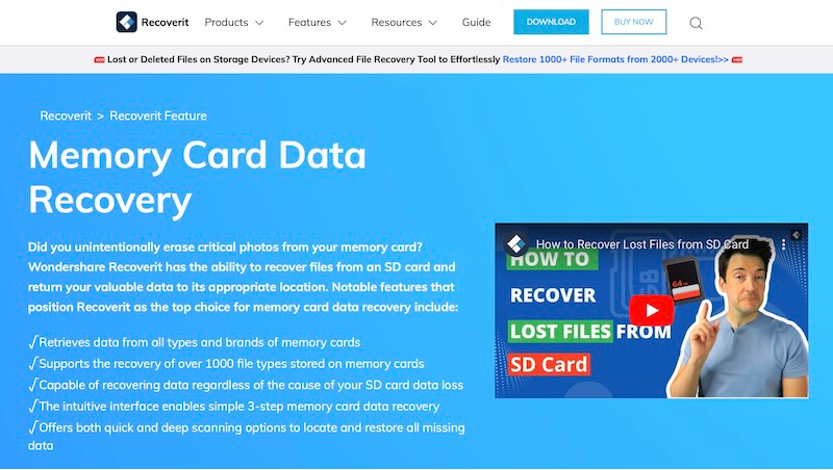 Wondershare has a vast portfolio of software and has been an industry-leader in making complex technology simple for users, so much so that it is a driving philosophy at Wondershare. All Wondershare software products are powerful products chock-full of features, yet you can use them intuitively, and get things done in just a few clicks.
Wondershare Recoverit is Wondershare's data recovery tool made simple for every user. You don't have to think if it can work for you, Wondershare has loaded it with everything you can think of to ensure that it will work for you, under any condition.
II.I: Features of Wondershare Recoverit
Wondershare Recoverit does two things every data recovery software must:
– It recovers data from nearly any scenario that caused data loss, so you know it will work for you.
– It has an industry-leading recovery success rate.
That's not all. Then, there are convenience features users will love:
– It runs on both Windows and macOS natively, offering the best data recovery experience to users.
– The software is intuitive to use, and users will be able to get started immediately, without having to consult a user manual.
– It has professional-grade features for everyone, such as powerful filters to narrow down the search and fully featured file previewing functionality built-in.
II.II: Memory Card Recovery with Wondershare Recoverit: The Steps
SD card data recovery is a breeze with Wondershare Recoverit:
Step 1: Under Recoverit, choose the card to scan for recovery.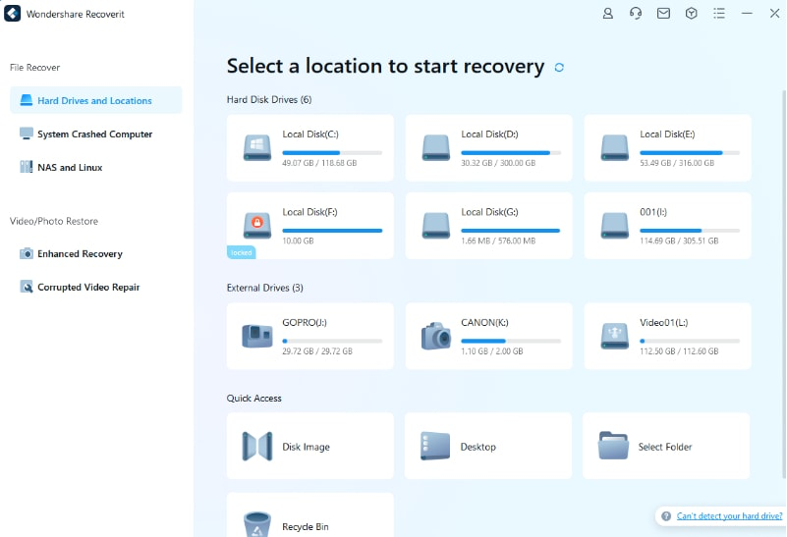 A scan will begin and you will start seeing data that can be recovered.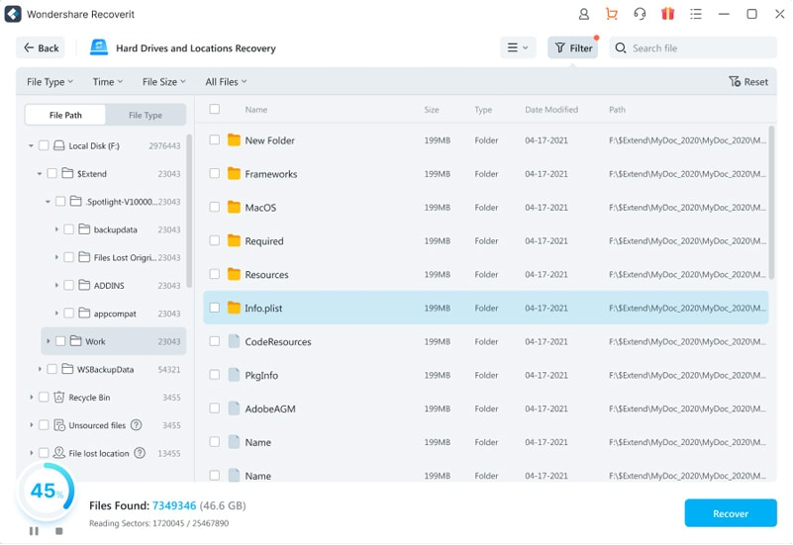 Towards the bottom you can see how the scan is progressing along with buttons to pause and stop the scan if you want to.
Filters allow you to quickly find the file you want to recover. You can use the search box to also search for a filename if you remember it.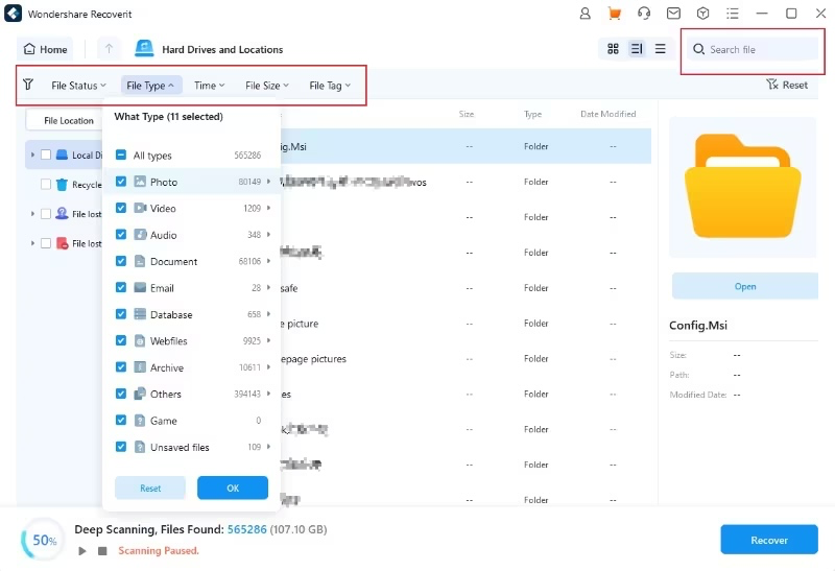 Step 2: Select the files and click Recover.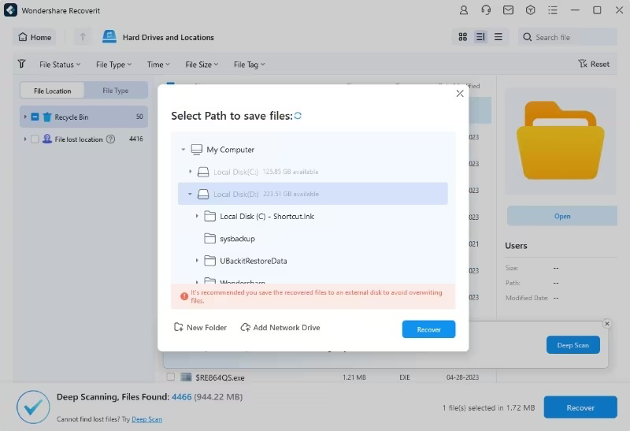 Step 3: Point the software to the recovery path and click Recover.
FILE PREVIEWER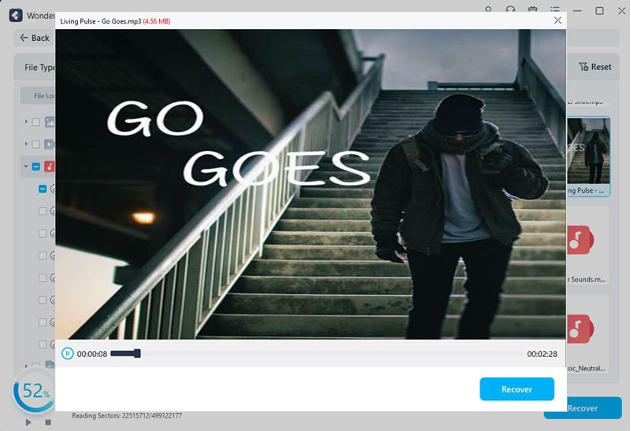 A fully featured file previewer is also provided for consumers, making it easy to see the contents of files before committing to recovery.
Part III: Tips to Minimize Memory Card Data Loss
They are small, covered in plastic, and seemingly invincible, unless, of course, you want to snap them in half. You'd be forgiven to think they are designed to handle nearly everything. They are not.
Tip 1: How To Store Memory Cards
They may seem ready to take on the world and go where you do, but memory cards are vulnerable to certain conditions, just like all other electronic items. Ensure that you are storing your memory cards in a dry and cool place, away from heat and humidity. They are designed to operate within a temperature and humidity range, but it is best to avoid taking them to those extremes if you care about your data stored on those cards.
Tip 2: How To Remove Memory Cards
They can't shout, so even if you pull them out of the slot unceremoniously, you wouldn't know anything going wrong. That is, until you plug the card back in. Yes, one of the causes of memory card data loss is not removing them properly. Here's the right way:
– if the card is in a card reader attached to a computer, use the operating system to eject the card first before removing it from the reader.
– if the card is in a phone or a camera or any other device such as a nanny cam or something, switch the device off and then remove the card.
Tip 3: How To Avoid Data Loss
The only surest way to recover data completely in the event of a data loss is to restore it from a backup copy. You might have the best data recovery software in the market, and you may even recover all data you set out to, but imagine the time wasted in the process. If only you had a backup strategy in place, you'd minimize data loss to only the files that were changed since last backup. For smartphones, we recommend using Wondershare Dr.Fone – Phone Backup, a tool you can use to backup and restore data both fully and selectively, giving you unprecedented control over the process.
Closing Words
Memory card recovery should only be your last resort, that is, if you have a great backup strategy and follow good card and data handling practices that minimize data loss scenarios for you. Yet, data loss can happen anytime, anywhere, for myriad of reasons, and when you do suffer from memory card data loss, we recommend using Wondershare Recoverit – your ultimate memory card recovery tool to get your data back quickly and easily.
Wondershare Recoverit Free Download:
Click below to download Wondershare Recoverit.